Opel/Vauxhall Corsa Owner's Manual
---
You can find 14 different owner's manuals for the Opel/Vauxhall Corsa on this page that are in the PDF format.
Yearly Corsa Owner's Manuals
The years available stretch from 2010 through to 2023 and to view the manual you just click the name underneath.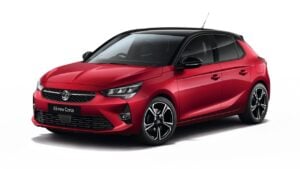 About The Corsa
A common sight on British roads since the 1990s when it replaced the Nova model, the Vauxhall Corsa also occupies the supermini segment of the market.
It has competed for many years with other behemoths in that segment including the revived Mini Cooper and the Renault Clio.
Across the rest of Europe, the Nova name was never introduced and instead, they used the "Corsa" name all the way back to the early 1980s.
In New Zealand and Australia, the car went by the name Barina until 2005 when Holden started to rebadge a Daewoo Kalos as the third-generation Corsa in those countries.
All models of this car have been front-engine with front-wheel-drive but there have been several special edition sports models such as the SRi and OPC variations on sale.
2019 saw the introduction of the sixth-generation model and the launch of the Corsa-e all-electric version of the car.
It has three different trim levels available, with each one having its own features and specifications.
These owner's manuals go over the basic details of what you need to know about your new vehicle if you are considering buying a new or used model.
Underneath this modern Vauxhall Corsa is the same platform used on the Peugeot 208 and the Opel Mokka.
Previously the Corsa was built on the same platform as the slightly sportier Alfa Romeo MiTo which was discontinued in 2018.
A major new addition for this sixth-generation model is the new 8-speed automatic gearbox and the weight of the car reduced by around 10% to help improve handling and fuel economy.
Alongside this new gearbox is the wide range of trims you can choose for your Corsa when ordering it new, such as:
Elite
Elite Nav
Elite Nav Premium
SE
SE Nav
SE Nav Premium
SE Premium
SRi
SRi Nav
SRi Nav Premium
SRi Premium
Ultimate Nav
Unfortunately, the Corsa Panel Van version was discontinued in 2018 and won't be available in this latest generation.