Peugeot 301 Owner's Manual
---
You can find 13 different owner's manuals for the Peugeot 301 on this page that are in the PDF format.
Yearly 301 Owner's Manuals
The years available stretch from 2012 through to 2024 and to view the manual you just click the name underneath.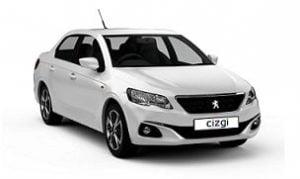 About The 301
The 301 is a compact c-segment sedan created by the French car manufacturer Peugeot that has been in production since 2012.
This model was first debuted at the Paris Motor Show and then later produced in the Vigo Plant in Spain along with the Citroen C-Elysee. Peugeot and Citroen had teamed up on previous models in a cost-saving exercise in the past.
The 301 first went on sale in Turkey, then following good sales, the vehicle was exported to Asia, Africa, Latin America and Eastern Europe. 5 engine configurations were available, the 3-cylinder 1.2-liter petrol (an engine shared with Peugeots 208), the 1.2-liter PureTech producing 80 horsepower and a 1.6 petrol engine achieving 114 hp. The latter was the only engine available with an automatic transmission. This 301 was the first Peugeot to demonstrate the car manufacturers' change in naming strategy, using x01 and x08 which was decided upon as it more accurately reflects the attributes of the vehicle.
2017 saw a facelift where the front headlamps were changed along with the front grille. Daytime running lights were added also.
The most basic and most stripped-back version of the 301 is sold exclusively in Africa, it has only 4 airbags and a low score of three stars for adult safety, and again, 3 stars for toddlers in the Latin NCAP safety tests.
Unlike many Peugeots, the sales have been steadily increasing in number over the years since its initial release. In 2012, only 11,600 units were produced with 4,800 sold. Following on from there, the next year saw 76,000 cars manufactured with 72,000+ sold. Although there are no official sales figures for 2015 and 2016, it is in a clear upward trend.