Peugeot 2008 Owner's Manual
---
You can find 12 different owner's manuals for the Peugeot 2008 on this page that are in the PDF format.
Yearly 2008 Owner's Manuals
The years available stretch from 2013 through to 2024 and to view the manual you just click the name underneath.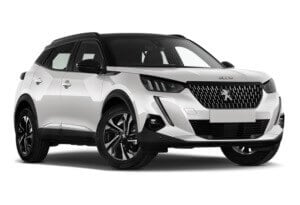 About The 2008
A more modern SUV by the French car manufacturer, the Peugeot 2008 is small compared to the company's other SUVs.
If you are an owner of this vehicle, it's important to know what kind of maintenance your car needs and how to handle any problems that might arise.
The following owner's manuals will help guide you through the process of owning a 2008.
It's classed as a subcompact crossover SUV and has the benefits of an SUV (storage room) while maintaining a low running cost.
Intended as a replacement for the SW trim that was an estate version of the Peugeot 207, the new model is a lot different.
Many of the electronics and interior parts are shared between this and the 208 model made by the French car manufacturer.
First-generation 2008's were built on the same platform as the Citroen C3 Picasso and the Opel Crossland X.
Engine choices were vast and buyers could opt for a diesel or petrol mated to a variety of manual or automatic gearboxs
With the introduction of the second-generation, Peugeot 2008 in 2019 the car shifted even further away from its predecessor 207.
Customers were finding this second-generation car a lot more SUV-like with higher ground clearance and built on a platform that it shares with the DS Outback and the Opel Mokka.
These newer versions are available with one of six trims including:
Active
Allure
Allure Premium
GT
GT Line
GT Premium
Judging by its sister models that share a platform with it the car is engineered more towards being a slightly off-road capable SUB now.
Engine sizes have been revised down in the newer 2008's though this partly to do with better engine-efficiency and also to help the car sell in China who have strict regulations on engine sizes.
In 2020 the all-electric version of the SUV was introduced called the e-2008 which is capable of driving 193 miles on a full charge.