Peugeot 407 Owner's Manual
---
You can find 9 different owner's manuals for the Peugeot 407 on this page that are in the PDF format.
Yearly 407 Owner's Manuals
The years available stretch from 2003 through to 2011 and to view the manual you just click the name underneath.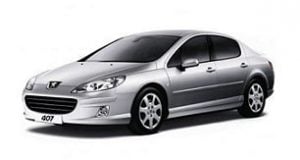 About The 407
The 407 is a large family car developed and built by the French car manufacturer Peugeot. It was sold under many configurations designed to appeal to a number of customers, namely, the 407 was available as a saloon, coupe and estate with either diesel or petrol engines.
Quite obviously, the 407 replaced the popular 406 and was referred to as 'radical' by a number of car reviews. Peugeot announced the 407s imminent arrival to the press in Paris, 2003 in part of a launch strategy that totaled 1.12B Euro.
A little after the initial release (just four months), Peugeot brought forward the estate version, called the SW and this was presented at the Frankfurt Motor Show. The company enjoyed great success in 2005 with their sales figures, having moved 259,000 units that year. Peugeot ended the coupe version in December 2011.
2008 saw a facelift, which coincided with the withdrawal of most petrol engines from the UK. When the latest models were tested by European NCAP, it scored an impressive 5 stars for adult safety and 4 stars for children. Passenger safety scores only managed a 2/4.
Its marketing campaign was wide-reaching and included an extremely popular advert which was filmed in Sydney. This commercial filmed several life-sized toy cars with the 407 driving effortlessly past other drivers struggling with winding up or boxing away their plastic, wooden or Lego vehicles. 20 toy models were specifically constructed for the advert.
The 407's successor was not called the 408, but the 508. The reason for this was that it was designed to take the place of a previous model below, and a previous model above the 407 in terms of size (the 607). The announcement for the 508 took place in Paris.