Porsche Panamera Owner's Manual
---
You can find 13 different owner's manuals for the Porsche Panamera on this page that are in the PDF format.
Yearly Panamera Owner's Manuals
The years available stretch from 2010 through to 2022 and to view the manual you just click the name underneath.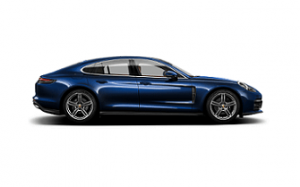 About The Panamera
Much like the Cayenne crossover SUV that came before it, the Panamera marked a new direction for the sports car maker.
Traditionally Porsche had been known for its small and lightweight high-performance sports cars since its early days in the 1930s.
With the company experiencing financial troubles in the 1990s the German automaker knew they had to make big changes to survive.
This led to the production of the Cayenne SUV during the early 2000s which featured an engine in the front powering all four wheels.
Thanks to the huge success of that line Porsche then took the 989 concept they produced during the late 1980s that featured 4-doors and set to turn it into a reality.
It was styled to look like a stretched-out version of the well-established 911 model that many think of when they think of the Porsche name.
Production of the Panamera began in 2009 for the 2010 model year using a chassis that is shared with several Bentley models.
It was offered with a variety of V6 and V8 engines with various turbo and superchargers available to be fitted to push the power further.
Then a year later in 2011, the company added two hybrid variants of the car that employed either a mild or plug-in hybrid system (Panamera S Hybrid and Panamera S E-Hybrid).
A second-generation Porsche Panamera came onto the scene in 2017 that allowed the customer to choose from one of two body styles.
Not only could the car be bought in the traditional liftback style but a new shooting-brake version was on offer that looks sort of like an estate/station wagon.
Engine options for this second generation were very similar to the first (V6 and V8s) but with an improved plug-in hybrid system – the mild hybrid option was dropped.
It is wider and lower than the original Panamera and boasted multiple touchscreen displays on its dashboard – complemented by touch-sensitive surfaces.