Porsche Boxster/Cayman Owner's Manual
---
You can find 22 different owner's manuals for the Porsche Boxster/Cayman on this page that are in the PDF format.
Yearly Boxster/Cayman Owner's Manuals
The years available stretch from 2012 through to 2022 and to view the manual you just click the name underneath.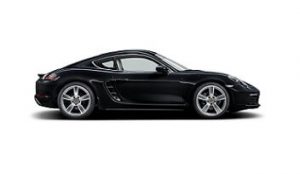 About The Porsche Boxster/Cayman
The Porsche Boxster first appeared during the mid-1990s as a more affordable model.
It is very similar to the long-lived 911 – both models are roughly the same shape and size but this Boxster only has two seats.
The German sports car manufacturer consulted Toyota in order to get the costs down and to target a large number of customers.
This is different from its previous pricing strategies where the company was known for its rare luxurious cars.
It also signaled a change in the way the company operates and a much-needed change as the automaker was experiencing difficult times financially.
The change also went over into the next decade as the company then moved into SUVs (the Cayenne) and then into a 4-door model (the Panamera).
Many describe this Boxster as the "poor man's Porsche" due to its low cost and no-frills offering.
In 2006 Porsche launched the Cayman, a high-performance version of the second-generation car introduced in the previous year.
It had a much more aggressive set of styling and boasts an upgraded engine with a slightly larger displacement.
This engine improvement over the Boxster led to the 0-60mph dropping from 5.6 seconds to 5.1 seconds.
Inside the Cayman was improved features including a luggage rack above the engine in the rear for improved cargo capacity.