Porsche Cayenne Owner's Manual
---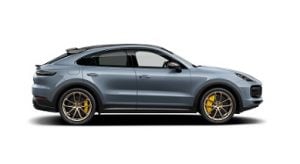 About The Cayenne
The Porsche Cayenne is classed as a mid-size luxury crossover SUV and first went into production in 2002.
It is built on the same platform as its parent company's Volkswagen Touareg and its sibling company's Audi Q7.
It isn't designed to go off-road but instead offers fantastic on-road traction through its four-wheel drive and ample amounts of room inside of its body.
Over the three generations of design that the Cayenne has been through it has been offered with various gasoline and diesel engines.
These range from the entry-level 3.2-liter VR6 taken from models such as the VW Golf and SEAT Leon all the way through to high-performance options such as the 4.8-liter twin-turbocharged V8.
In 2011 to mark the start of the second-generation Porsche started offering the Cayenne with a mild and plug-in-hybrid drivetrain.
Inside of the car at all points of its production, you will find a large number of features included as standard to warrant the large price tag.
These include features such as power-assisted sunroofs and seating all the way through to four-zone climate control.
The Cayenne marked many "firsts" for Porsche, including the first 4-door car they built and the first offroad vehicle (not including the tractors that the company had previously manufactured).