Porsche Macan Owner's Manual
---
You can find 10 different owner's manuals for the Porsche Macan on this page that are in the PDF format.
Yearly Macan Owner's Manuals
The years available stretch from 2014 through to 2023 and to view the manual you just click the name underneath.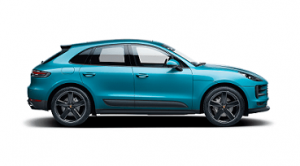 About The Macan
Production of the Porsche Macan began back in 2014 as the company's first compact luxury crossover SUV.
The company had already had success with the Cayenne, a larger model classed as a mid-size luxury crossover SUV.
To create this Macan Porsche's parent company Volkswagen took the Audi Q5 platform and offered it with a higher level of luxury and performance engines.
These original engines were all V6 but with varying power output due to the options of single or twin-turbochargers.
A turbodiesel engine was also included in this V6 lineup to help the car appeal to European and Asian markets.
Every first-generation Macan has been fitted with a 7-speed dual-clutch automatic transmission that feeds to all four wheels.
In 2017 Porsche introduced a smaller entry-level gasoline engine that was 2-liters in displacement with a turbocharger fitted taken from the Q5.
From the start, the Macan was awarded 5 out of 5 stars for safety by the EuroNCAP crash-testing agency.
This was helped by the platform already being heavily developed by the parent company and tested in models that included the A7.
The design was inspired by the rest of the Porsche range of sedan and sports cars including the Panamera and the Cayenne.
As this is a crossover SUV it is not designed to go off-road, which seems obvious based on the car's low profile and expensive body and chassis parts.