Porsche 911 Owner's Manual
---
You can find 14 different owner's manuals for the Porsche 911 on this page that are in the PDF format.
Yearly 911 Owner's Manuals
The years available stretch from 2011 through to 2024 and to view the manual you just click the name underneath.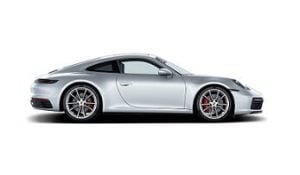 About The 911
The 911 nameplate from Porsche can trace its roots right back to the late 1950s when it was just a sketch.
It went into production during the next decade and instantly found success as a replacement for the 356.
Originally it was known as the 901 but due to issues with French automaker Peugeot, they quickly changed the name to 911.
It adopted the rear-engine layout that was popular at the time with power being fed to the rear wheels from the flat-6 air-cooled engine.
Porsche maintained this layout for the lifetime of this and then many other models that they produced (such as the Boxster) even as most of the world moved away from it.
The 911 has continued to this day and remains an important line for the German sports car maker.
During the late 1990s, the car switched from an air-cooled engine to a much more efficient water-cooled system.
Alongside this switch in cooling was a major redesign for the line, seeing it become much lower and wider.
Over the years many different high-performance versions of the car have appeared including the more famous Carrera and GT trims.
These more exclusive and expensive versions of the car are kitted out with more flare, improved features and performance parts.
This was important for Porsche as it allowed them to capitalize on the company's successes in motorsport, allowing the general public to buy a piece of it for themselves.
You can find the 911 in various motorsport disciplines including the LeMans 24 Hours, Daytona 24 Hours, rallying (on and off-road) and many amateur races too.