Subaru Outback Owner's Manual
---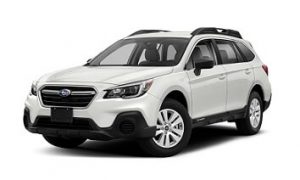 About The Outback
The Outback name has been used on two different vehicles in recent times by Japanese automobile manufacturer Subaru.
Whether it's your first time driving one or you're an experienced driver, these owner's manuals will give you some tips about how to operate this amazing vehicle.
Originally it was an off-road-focused trim for the Legacy that sported air suspension, higher ground clearance and a wider body from chunkier arches.
The trim was also made available for the Impreza with a slightly different name, calling it the Outback Sport.
Eventually, the Outback Sport was discontinued as a trim option in 2011 and the name is now only used for the Legacy-derived version that began production in 2014.
Engine and transmission choices for the Legacy Outback have been limited to less of a sporty and more of a utility non-turbocharged gasoline or turbocharged diesel.
The height and ground clearance as well as width and length of the car seem to grow with each generation of release.
This Outback has quickly evolved into an SUV-style vehicle away from the station wagon that it was in the 1990s.
Customer tastes have moved away from sedans and station wagons over the last 3 decades and that seems to have affected the evolution of this range.
2020 and onward models of the Outback benefit from being built on the shared Subaru Global Platform that can handle hybrid and economical engine options.
The new platform is also stiffer and as it is shared among many models from their range it can be optimized heavily.
When ordering the new platform version of the Outback you can also choose from one of a wide range of trims such as:
Limited
Premium
Special Edition
Touring
XT
XT Limited
R
R L.L. Bean
R Limited
R VDC Limited
H6
H6 35th Anniversary Edition
H6 L.L. Bean Edition
Onyx Edition XT
FAQ's
Q: How do I update my Subaru Outback software?
A: To update the infotainment software in your Subaru Outback you first need to connect to a WiFi with internet access. Next, head to the general settings page and select 'Check for Updates' and if a download is available select 'Download Now' to get the latest version.
---
Q: How many miles do Subaru Outbacks usually last?
A: When properly cared for and serviced regularly the Outback is reportedly able to last up to an amazing 300,000 miles within its life.
---
Q: How long will a Subaru Outback CVT transmission last?
A: According to research on owners of the Outback, the average lifespan of a CVT is around 100,000 miles.
---
Q: Does the Subaru Outback come in manual transmission?
A: The latest version of the Outback (as of 2021 and probably going forward) is only available with an 8-speed CVT.
---
Q: What does lineartronic mean?
A: The Lineartronic included in the latest Subaru Outback is a cross between a CVT and manual transmission. You can use the paddle shifter behind the steering wheel to switch gears instantly with no loss of power between shifts.