Subaru Legacy Owner's Manual
---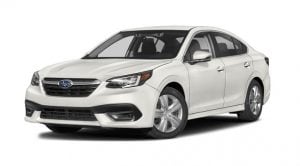 About The Legacy
Introduced in 1989 the Subaru Legacy has had a long successful life as the companies flagship mid-size car.
All models are full-time four-wheel-drive and are powered by the company's famous boxer engine in the front.
The Legacy is known for featuring the latest safety technology to keep you safe on the road.
These owner's manuals will show you how to use your car properly so that it lasts as long as possible and keeps you and your family safe.
Customers in Australia will find that the Legacy is sold as the Liberty but it is the same vehicle entirely.
A lot of the cars on the road are in the Outback trim that became its own stand-alone SUV model in the year 2000 after it success.
In 2020 the Legacy was discontinued from production in Japan though it continues in other regions around the world.
The car has always been available as a sedan or a station wagon and many special edition and performance trims have been released.
Ever since the first generation, a range of performance trims has been popular sights on the road, such as the RS, GT and GTB.
These trims capitalized on the success of the Subaru Legacy in the World Rally Championship before the Japanese auto manufacturer switched to the Impreza.
Now the car is less about high performance and focuses on safety with some of the most modern technology occupying the car.
New models feature cameras that can detect driver fatigue and can even detect potential collisions and actively avoid them.