Honda Accord (incl. Acura TSX) Owner Manual's
---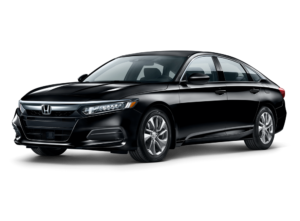 You can find 64 different owner's manuals for the Honda Accord (incl. Acura TSX) on this page that are in the PDF format.
The years available stretch from 1995 through to 2021 and to view the manual you just click the name to the left (or above if viewing by mobile).
About The Honda Accord (incl. Acura TSX)
The original Honda Accord model can trace its roots back to the mid 1970's where it was first hit the roads as a compact car.
It was a small car with a limited range of engines and transmissions built in Japan and North America.
In 1989 the Accord eventually shifted from a compact to a mid-size car in its fourth generation of redesign and in terms of appearance resembled the rest of the Honda range.
Engine sizes were revised upwards, a station wagon version was released and production was taken place all over the world at this point.
Over the following decades since its shift to being a mid-size car, it continued to grow and serve the comfortable yet fast niche of customers.
A sports trim was introduced for the Accord called the "R" in 2002 and remained on sale until the car was updated into its 8th generation.
The R trim had upgraded parts such as better brakes and suspension for improved handling and under the bonnet lived a i-VTEC engine for sports car performance.
Acura TSX
Under Honda's luxury brand Acura the Accord was also released though they badged it as the TSX and sold it in the North American region.
Engine choices for the TSX were fairly limited and all models were built in Japan and shipped across the ocean to the USA.
Customers did have the choice of the car is a sedan or station wagon though and either a manual or automatic transmission.
It was on sale under this brand until 2014 when it was replaced by the TLX range of compact executive cars.
Honda Accord (incl. Acura TSX) Oil Type
Inside the owner's manual you can find a reference to the oil type needed and the fill capacity. To make things easier we have a sister-site that lists the different trims of the Honda Accord (incl. Acura TSX) and the appropriate oil you need at OilType.co.