2016 Nissan Rogue Owner's Manual
---
You can view the 2016 Nissan Rogue owner's manual further down the page underneath the image of the cover.
Clicking on the "view full screen" button will take you to a full screen version of the manual.
Manual Cover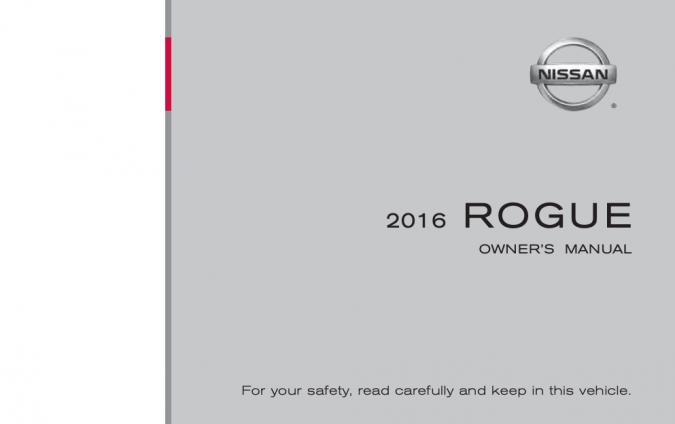 2016 Rogue (incl. Sport)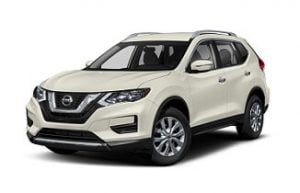 The Nissan Rogue is a compact crossover SUV (like the Honda CR-V) manufactured in the USA, Japan and South Korea.
This 2016 version of the model is the second generation of design based on the X-Trail platform and featuring an optional 7 seat configuration and 4 wheel drive as standard.
This model contains a vast array of safety features including 360-degree cameras and great safety ratings from third-party test agencies.
In the 2016 Nissan Rogue owners manual on this page you will find it opens up to talk about safety in the car, focusing on the seat-belts and supplement restraint system.
Next up is the instrument cluster along with the warning lights you may be displayed along with what they mean and how you should respond to them.
Before setting off you may want to check the pre-driving requirements and adjustments you can make to your driving position to ensure safe and comfortable operation.
A large section on care and maintenance is available in this manual, such parts as the battery and fluids need constant maintenance to ensure a long and productive life for the car.
The 2016 Nissan Rogue owner's manual features methods for you to DIY maintenance your car to also keep costs low, very handy for the family that may own it.