2016 Ford Escape Owner's Manual
---
You can view the 2016 Ford Escape owner's manual further down the page underneath the image of the cover.
Clicking on the "view full screen" button will take you to a full screen version of the manual.
Manual Cover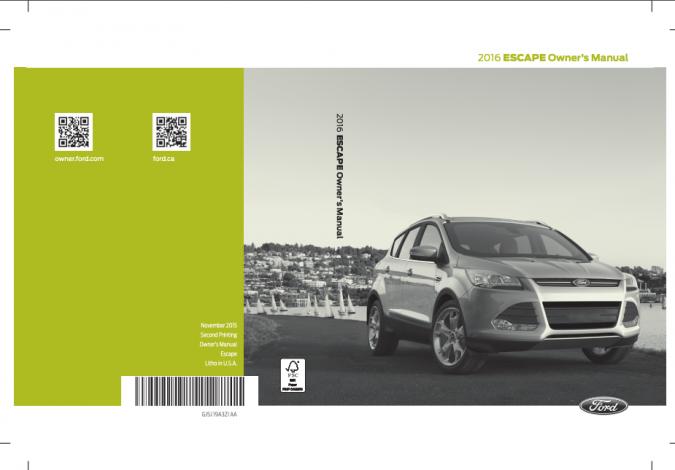 2016 Escape (Kuga)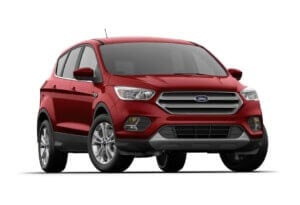 The Ford Escape has been on sale to the public since the year 2000 and was a joint project with Mazda, who called their model the Tribute.
This 2016 version of the Escape is the third generation of the model and was marketed as the Kuga in non-American markets around the world.
The enhanced styling of the third generation of the Escape has made it a lot more appealing to the quickly changing car market, making it look more like a stylish SUV.
The owner's manual opens up to talk about the symbols that may be shown on the dashboard in the form of a warning, useful since the icons aren't always obvious to new drivers.
The next section focuses on the environment and safety of the occupants inside and out of the car.
The cars security is talked about in great length, concerning both the physical and electronic side of things concerning the 2016 Escape.
Load carrying and other limits of the car are discussed later on before the manual moves into maintenance and servicing that can be done by you or a mechanic.