2016 Ford F-150 Owner's Manual
---
You can view the 2016 Ford F-150 Owner's Manual further down the page underneath the image of the cover.
Clicking on the "view full screen" button will take you to a full screen version of the manual.
Manual Cover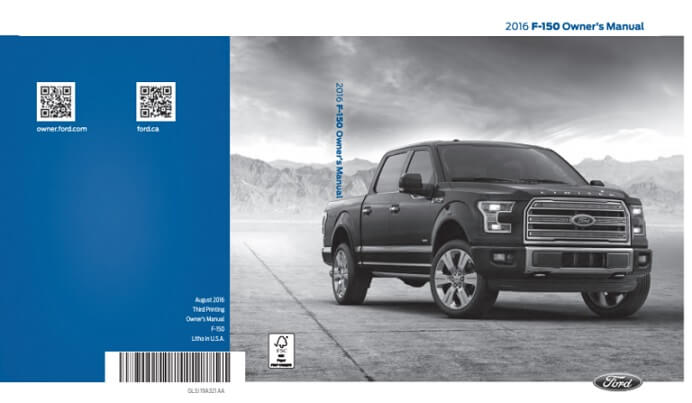 2016 F-150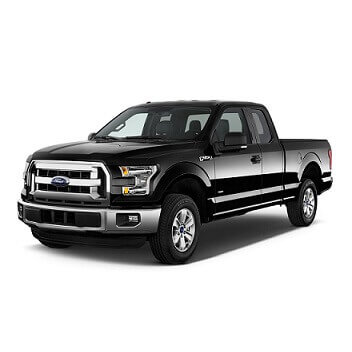 2016 Ford F-150 models are among some of the first of the thirteenth-generation (introduced in 2015) that brought with it many changes inside and out.
Outside of the pickup truck is the obvious design overhaul where the car seems to have switched away from a very utilitarian appearance.
One of the biggest changes under the bodywork is the massive reduction in overall weight thanks to many aluminum parts.
Compared to the previous generation this F-150 is now around 20% lighter, requiring less power from the engines and reducing overall running costs.
Technology in this 13th-generation is cutting edge, with drivers now being aided by radar sensors powering an adaptive cruise control system.
To fully appreciate the changes you really need to go and check the differences between each yearly Ford F-150 owner's manual at our hub.
Engine choices were naturally revised downwards in size to compliment the weight loss, better technology means more power can be pushed from smaller displacement powerplants.
The large 6.2-liter V8 option was dropped with the 5-liter V8 now being the largest engine on offer for the F-150.
Transmissions on offer for this 2016 Ford F-150 go up to a 6-speed with a 10-speed added to the order sheet in 2018 during the mid-cycle refresh.