2017 Volkswagen Touareg Owner's Manual
---
You can view the 2017 Volkswagen Touareg Owner's Manual further down the page underneath the image of the cover.
Clicking on the "view full screen" button will take you to a full screen version of the manual.
Manual Cover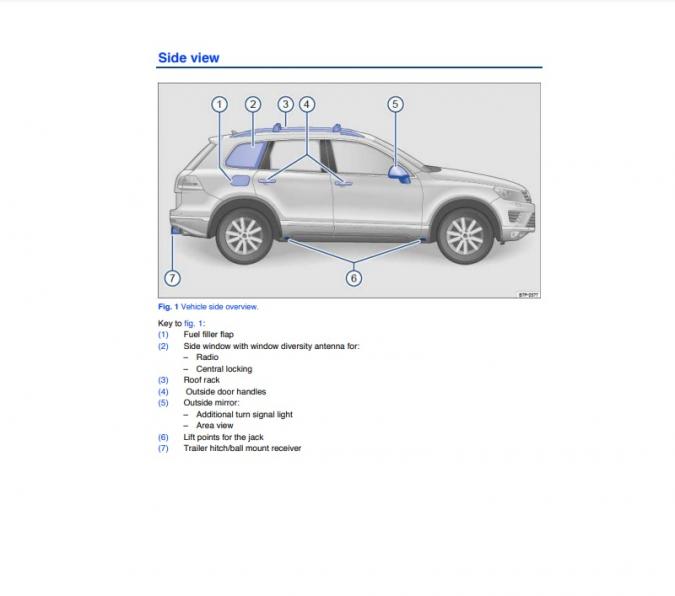 2017 Touareg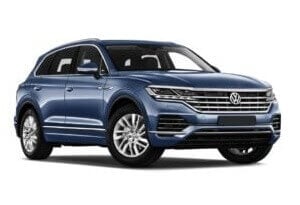 The VW Touareg is one of the most well-made and refined luxury SUVs on the market. IT keeps up with its rivals, such as the Range Rover Sport and BMW X5 in pretty much every way, offering refined performance, great handling and a nice interior. Although, the 2017 Touareg does fail to keep up in terms of infotainment, which is something to bear in mind.
The 2017 Touareg is part of the second generation of Touareg's and so makes few changes to the 2016 VW Touareg. For instance, the engine choice has stayed the same, and the most notable upgrades come by way of style changes and small updates to the tech in the cabin.
Under the hood, the 2017 Touareg comes equipped with a 3.6-liter V6, which produces 280 horsepower. This is sent to all four wheels, via an eight-speed automatic transmission. The engine is one of the most refined of any luxury SUV on the market, and it can handle pretty much anything you could throw at it. City driving feels comfortable and quiet, but once you get on the motorway you can unleash all the power and keep up with most cars on the road. Positively, the fuel economy is great too.
The overall handling of the 2017 Touareg is very impressive. The suspension is very soft and comfortable and allows you to tackle off-road tracks just as well as tarmac, making the Touareg very versatile. The steering is also sharp and accurate, making the car a pleasure to drive.
Perhaps the biggest problem with the 2017 Touareg is the infotainment system. Whilst it's not terrible to use, it simply doesn't compare to competitors' systems. This really takes away from the feeling of luxury and the touchscreen can become quite annoying for everyday use.