2017 Volkswagen Golf Owner's Manual
---
You can view the 2017 Volkswagen Golf Owner's Manual further down the page underneath the image of the cover.
Clicking on the "view full screen" button will take you to a full screen version of the manual.
Manual Cover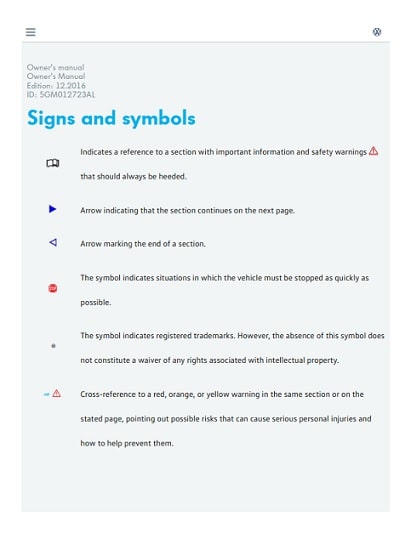 Other Manuals For 2017 Golf
2017 Golf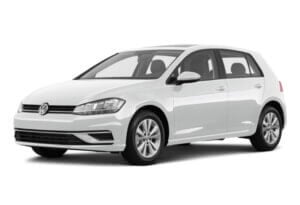 The 2017 Volkswagen Golf is the latest in a long line of model years for the popular compact car.
It is sold all over the world with assembly taking place in Europe, China and South America to cope with demand.
This 2017 model is known as the "mark 8" and is part of the eighth generation of design that was first launched in 2012.
It is built on the same chassis as the Passat and the T-Roc but with varying dimensions and features among the model lines.
In 2017 the electric version of the car was improved to now achieve a 190-mile range thanks to advancements in battery technology.
The performance version of the car (known as the Golf R) was tuned further in 2017 too, adding around 7% more power.
In the USA alone the car achieved its highest yearly sales pushing over 68,000 sales in 2017.
For all of the various versions and models sold across the world, you can check out the PDF version of the manual included for free on this website.