2017 Volkswagen Passat Owner's Manual
---
You can view the 2017 Volkswagen Passat owner's manual further down the page underneath the image of the cover.
Clicking on the "view full screen" button will take you to a full screen version of the manual.
Manual Cover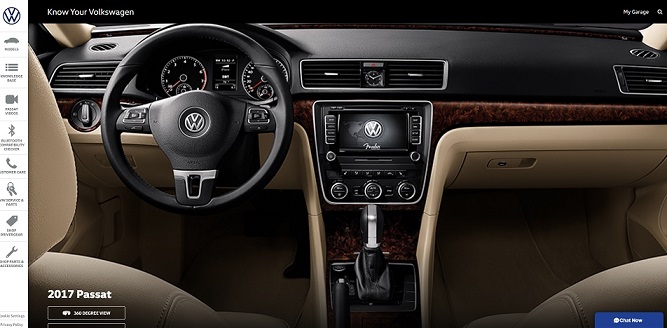 External Manual
Leave This Site & View External Manual »
2017 Passat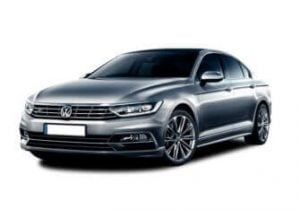 The 2017 VW Passat might not look like the most exciting family sedan on the market. However, what it lacks in looks, it makes up for in comfort, practicality and performance. In fact, the 2017 Passat can rival some of its top competitors, like the BMW 1-Series and Kia Ceed in most areas. If you're looking for a subtle, yet brilliant family saloon, the 2017 Passat might just be for you.
The 2017 model is virtually the same as the 2016 Volkswagen Passat. Very minor changes to the styling have been made, but these are so minute that they're not even notable. Future Passat models do start to bring bigger updates to the styling and tech though.
Under the hood, the Passat comes with a good range of engines to choose from. One of the best is the 2.0-liter TDI, which produces 150 horsepower. This might seem pretty tame, but it actually packs a real punch. The Passat will even accelerate from 0-60 in under 9 seconds. The Passat also boasts brilliant fuel economy, and the engine feels overall very refined and modern. The engine is a little tame though, so if you want something more exciting, consider a Mazda 6.
The overall ride of the 2017 Passat is much the same story. The suspension is comfy but doesn't compromise performance, hitting the perfect balance that many family sedans fail to reach. And the steering is equally as sharp, making the Passat feel agile and athletic.
The interior of the Passat is also great. The styling might not be as bold as some competitors, but it's subtly modern and appealing to the eye. The cabin is very practical too, boasting great legroom and a huge boot. A 6.5-inch touchscreen as standard is the cherry on the cake.