2018 Chevrolet Sonic Owner's Manual
---
You can view the 2018 Chevrolet Sonic owner's manual further down the page underneath the image of the cover.
Clicking on the "view full screen" button will take you to a full screen version of the manual.
Manual Cover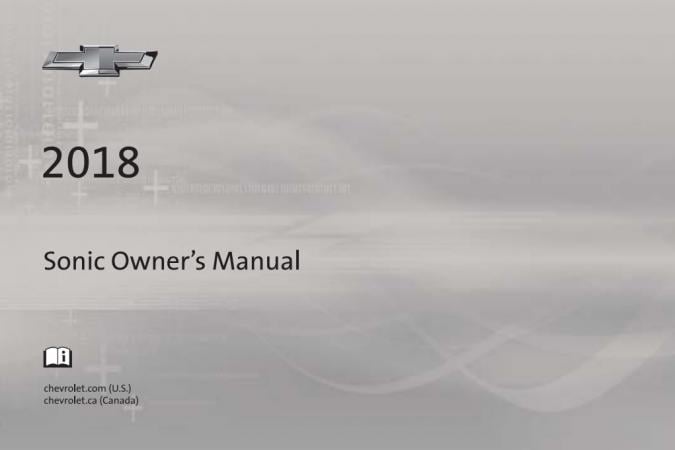 2018 Sonic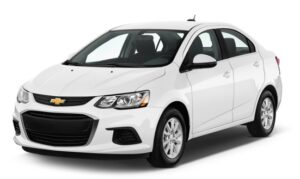 Since 2002 the Chevrolet Sonic has been manufacturer by Daewoo and marketed by 7 different brands around the world.
The final model rolled off the production line in late 2020 and during its lifetime achieved just 1 face-lift before begin retired.
The front wheel drive front engine compact car proved popular with young and elderly drivers requiring something small and cheap to run.
Although most of the Sonic models were sold as a hatchback you could also find examples of a sedan body with an extruding boot adding more storage space.
The 2018 Chevrolet Sonic owner's manual opens up to show the reader the answers to common issues expected by the manufacturer.
The following chapters on storage, keys, windows, doors and mirrors will ensure that you get the most out of your ownership of this car.
Next is the instructions on how to operate the radio/stereo and climate controls which can be daunting especially to new drivers.
The book finishes up with technical data and maintenance guides to keep your car healthy and on the road for longer.