2018 Ford F-150 Owner's Manual
---
You can view the 2018 Ford F-150 Owner's Manual further down the page underneath the image of the cover.
Clicking on the "view full screen" button will take you to a full screen version of the manual.
Manual Cover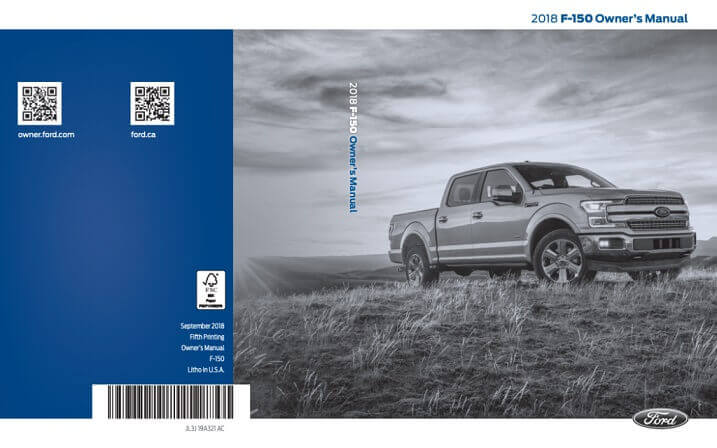 2018 F-150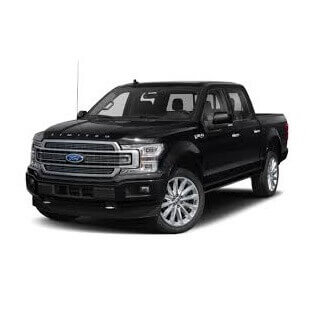 2018 marked a major year for the Ford F-150 as the model went through a mid-generation redesign.
It was shown off the previous year at the New York International Auto show but customers had to wait for delivery of their examples another 9 months.
Now, for the first time since 1996, all of the F-Series range (including the Raptor) was built using the same cab design.
Aesthetically the 3-bar design that the F-150 had displayed previously was now simplified into 2-bar like the previous Super Duty model.
Inside the truck, you can see the change in technology and features by browsing through the options on the Ford F-150 owner's manual page.
Several of the engines that were on offer were revised to provide better fuel economy in 2018, including the 3.5-liter V6 changing to be a 3.3-liter V6.
In order to squeeze as many miles as possible from the V6 and V8 models, the transmission was changed to be 10-speed, offering amazing acceleration and efficient top gear for coasting.
For safety, the driver assistance technology was upgraded to now include Pre-Collision Assist with Pedestrian Detection.
Then to make things easier for the driver Ford included Adaptive Cruise Contol with Stop and Go on the 2018 F-150.
All of these changes didn't go unnoticed, the IIHS crash-testing agency awarded the 2018 model its Top Safety Pick.