2018 Mazda CX-9 Owner's Manual
---
You can view the 2018 Mazda CX-9 owner's manual further down the page underneath the image of the cover.
Clicking on the "view full screen" button will take you to a full screen version of the manual.
Manual Cover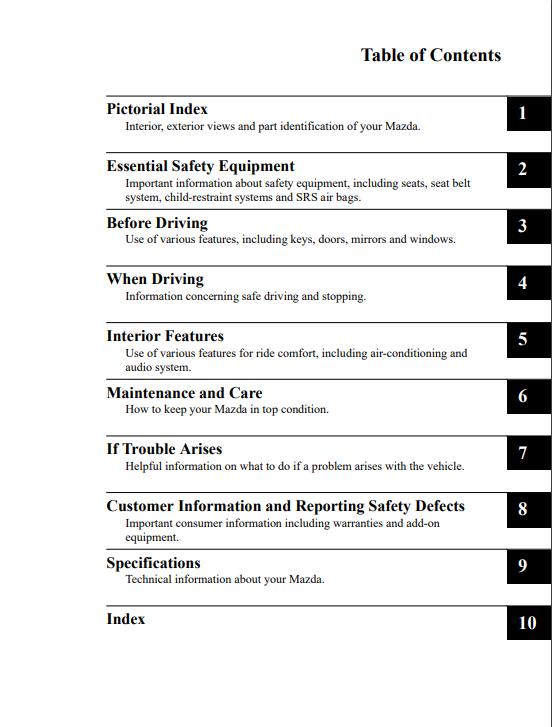 2018 CX-9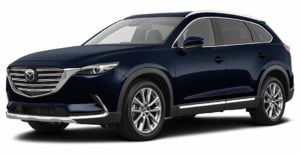 The 2018 Mazda CX-9 is a Three-Row Crossover that ticks all the boxes. Not only is it functional, but it's also a pleasure to drive. Beyond this, the CX-9 is a pleasure to look at, and is filled with useful features and a brilliant infotainment system. If you're looking for an SUV that is as perfect as a car can get, the 2018 Mazda CX-9 may be for you.
This 2018 model builds on the 2017 model in a few key areas. Firstly, the 2018 models are now equipped with automatic energy braking as well as Mazda's G-Vectoring control, which increases the cars stability whilst cornering. Safety has also been improved on the Sport model, with features like adaptive cruise control. Finally, a new color will be available for the CX-9, this being 'Soul Red Crystal'.
This years Mazda CX-9 comes with a V6 engine, producing 250 horsepower. This engine is very responsive and allows the crossover SUV to accelerate very quickly, especially for its size. Couple this with excellent agility and sharp steering, and the CX-9 is an absolute dream to drive.
The story only gets better when you take a look inside the cabin. Despite being fairly limited in terms of cargo space and extra seats; the luxury trim and infotainment system makes the CX-9 a joy to be in. You'll receive a 7-inch touchscreen which is incredibly easy to use and navigate, even whilst driving. You can pair your phone with this system too.
In 2018 the Mazda CX-9 scored a safety rating of 5 stars. So, if you've got children, are a new driver, or just want a safe car, the car is perfect for you.
The biggest problem with the Mazda CX-9 is its unreliability. Many users have reported full engine failure at around 100,000 miles, and other problems such as a failed water pump and faulty breaking from 90,000 miles.