2020 Chevrolet Trax Owner's Manual
---
You can view the 2020 Chevrolet Trax Owner's Manual further down the page underneath the image of the cover.
Clicking on the "view full screen" button will take you to a full screen version of the manual.
Manual Cover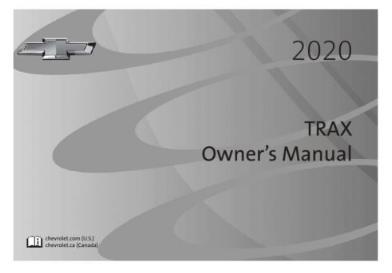 2020 Trax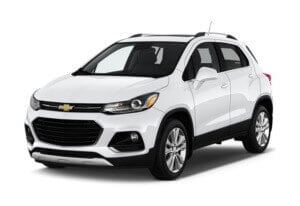 To take advantage of the quickly growing SUV market the Chevrolet Trax was put into production to corner the subcompact crossover part of it.
The subcompact crossover SUV genre of car is perfect for small families and as a replacement for a hatchback sort of car though with more storage room.
This model shares its platform with the small hatchback Aveo by the same company yet appears to be a much bigger vehicle.
The car wasn't originally available in the USA but after a few years of successful export sales Chevrolet brought it into its home territory.
This 2020 model of the car has benefited from the 2017 face-lift which brought with it daytime running LED lights and dual taillights for increased safety.
The Trax was suppose to be replaced by a new model in this model year but the project has been pushed back and buyers can still get their hands on new 2020 models.
This owner's manual opens up with an introduction and clickable contents before moving swiftly onto the keys, doors and windows to make sure you can get inside properly.
Up next is an instrument cluster chapter which details the gauges and the warning lights along with their meanings.
Infotainment technology can sometimes cause confusion and a chapter on that will help out if you are stuck with the satellite radio or sat-nav.