2020 Toyota Corolla Owner's Manual
---
You can view the 2020 Toyota Corolla Owner's Manual further down the page underneath the image of the cover.
Clicking on the "view full screen" button will take you to a full screen version of the manual.
Manual Cover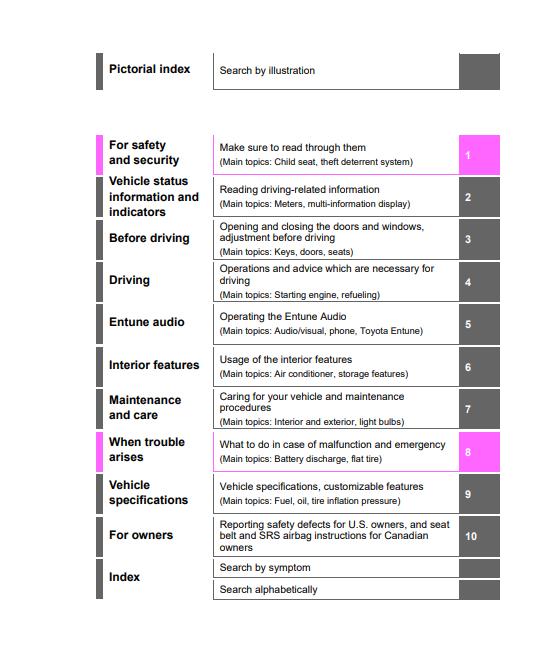 2020 Corolla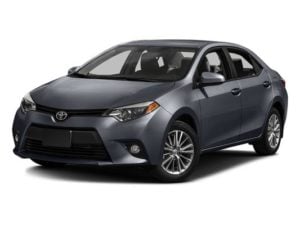 Since the mid-1960s the Toyota Corolla has been in production by the Japanese automobile manufacturer.
It started off as a subcompact classed car but in 1991 the car was reclassified as a compact car during a reshuffle of the brand's lineup.
Then in 1997, the car took over from the Volkswagen Beetle as the world's best-selling car ever.
The Corolla is an important vehicle for the brand as it's one of its best-sellers thanks to how versatile it is.
Buyers can choose from many different trims and engines which help it sell in various regions and to different demographics.
This 2021 example of the Toyota Corolla is part of the twelve-generation and can come as a hatchback, sedan or station wagon.
For all of these various styles of the car, you can use the same owner's manual embedded on this page.
Open the PDF manual for the Corolla to the left to find a clickable table of contents, select a chapter to be taken to it instantly.
Towards the second half of the document, you will find maintenance chapters that show you how to change the oil or inflate the tires properly on your car.
You can easily download and print off the Toyota Corolla owner's manual on this page and you can also find them for other years too on this site.