2020 Volkswagen Tiguan Owner's Manual
---
You can view the 2020 Volkswagen Tiguan Owner's Manual further down the page underneath the image of the cover.
Clicking on the "view full screen" button will take you to a full screen version of the manual.
Manual Cover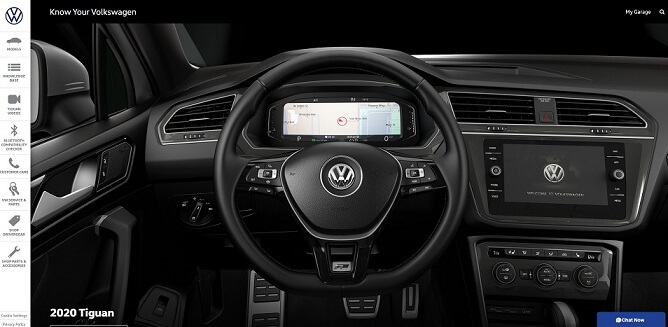 2020 Tiguan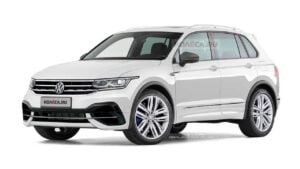 Occupying the compact class of the automobile market since 2007, the Volkswagen Tiguan continues to sell well over half a million units per year.
In 2020 the Tiguan managed to become the best-selling model for Volkswagen after overtaking the historically popular Golf.
It was the first compact crossover SUV for the German automobile manufacturer and the second they introduced after the Touareg.
Underneath the crossover SUV is a chassis designed more for an on-road car rather than an off-road one.
This helps save weight and reduce the running costs while helping the car pass emissions tests in countries that prioritize lowering them.
2020 Tiguan's are part of the second-generation design and also include a long-wheelbase version with three rows of seating for up to seven passengers.
That long-wheelbase version is sold in some territories around the world as the "L" or "AllSpace" version.
Halfway through 2020, the model received a face-lift bringing new styling, features inside the cab, an "R" performance trim and also the eHybrid version of the car.
To fully understand the new features inside the car you can read the 2020 Volkswagen Tiguan owner's manual embedded on this page.
Load the document in the viewer to scroll through it in your browser, download it to your device for later or even print it off to keep a physical copy for later.