2020 Ford Explorer Owner's Manual
---
You can view the 2020 Ford Explorer owner's manual further down the page underneath the image of the cover.
Clicking on the "view full screen" button will take you to a full screen version of the manual.
Manual Cover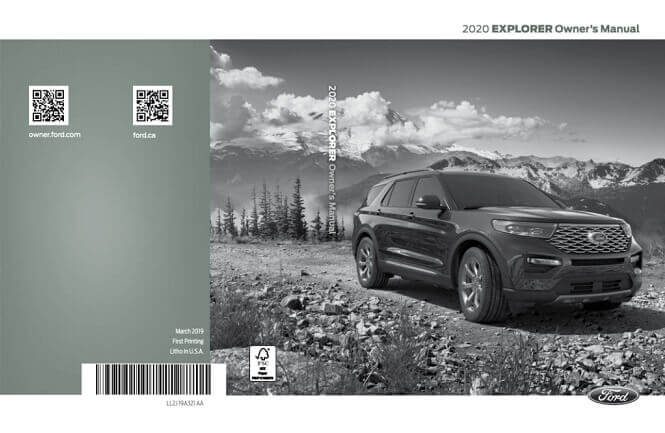 2020 Explorer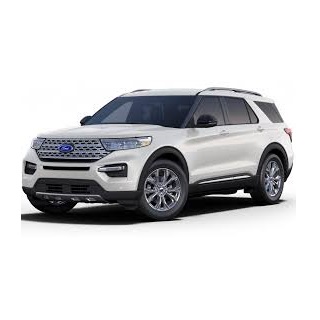 The 4 door Ford Explorer is an SUV that has been in production since the start of the 1990s and is popular in North America and Europe.
There was a sportier spin-off of this SUV that featured 2 doors rather than 4 that was called the Ford Bronco.
The 2020 Ford Explorer made a splash in the market with its new cutting-edge technology to bring the SUV into this new decade.
Features such as Apple CarPlay and Android Auto allow the car to take full advantage of the functionality of your mobile device in-car.
The technology inside the car varies based on the level of trim that you choose when you purchase it, trims can be the following:
Eddie Bauer
King Ranch
Limited
Platinum
Sport
Sport XLS
Sport XLT
ST
XL
XLS
XLT
This owner's manual starts off by introducing the basic safety features of the car and talking about the impact on the environment it has.
The following sections talk about child safety and, seatbelts and other restraints in the car that may come into action during an accident.
The new MyKey system is explained in great detail, a system installed to help keep driving safe by introducing safe restrictions for drivers.
Next up in the 2020 Ford Explorer manual is a thorough explanation of the lighting controls that you will need to master in order to drive at night.
If you are experiencing problems with the climate inside the car then the next section on air condition and air quality should be able to rectify that.
Some common issues that new drivers have are concerning the auto start-stop of the engine that is discussed on page 173.