2021 Chevrolet Silverado 1500 Owner's Manual
---
You can view the 2021 Chevrolet Silverado 1500 Owner's Manual further down the page underneath the image of the cover.
Clicking on the "view full screen" button will take you to a full screen version of the manual that may be easier to read.
Manual Cover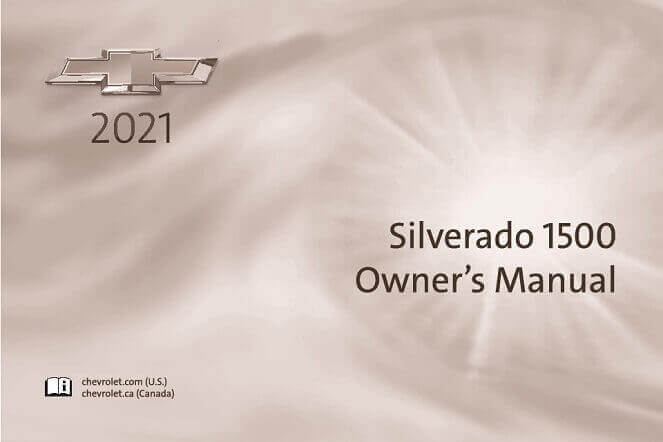 Ad Blocker Detected
Please disable your ad-blocking software to view this PDF.
Silverado
Brought in during the last few years of the 1990s, the Chevrolet Silverado is a range of pickup trucks that replaced the C/K line.
Sales of the Silverado's have topped over 750,000~ per year for many of the years since its introduction making it one of the most popular cars in America.
You can also find the truck for sale as the GMC Sierra with the main difference being the level of quality when you compare the interior.
The Silverado is seen as more of a workhorse whereas the Sierra is seen as more of a luxury vehicle, though both are capable trucks.
When you purchase one of these vehicles you can opt for different versions, depending on the intended use.
This 1500 version of the Silverado is intended for lighter-duty work whereas the 2500 is for heavier-duty, like how the Ford F-150 is an entry-level model of that range.
2021 Silverado's are examples of the fourth-generation and have incredible styling including a huge chrome grille on the front.
Amazing new features included with this 2021 model include daytime running LED lights and an infotainment system that can connect to Apple and Android devices.
To help out with these new features including driver-aids not mentioned the company has released an official 2021 Chevrolet Silverado 1500 owner's manual.
You can find this manual embedded on this page and available to view in PDF format for free - you can even print out a physical copy to keep.
Subjects such as tire pressures, oil changes and service schedules are towards the rear of the Chevrolet Silverado manual.