2021 GMC Terrain Owner's Manual
---
You can view the 2021 GMC Terrain Owner's Manual further down the page underneath the image of the cover.
Clicking on the "view full screen" button will take you to a full screen version of the manual.
Manual Cover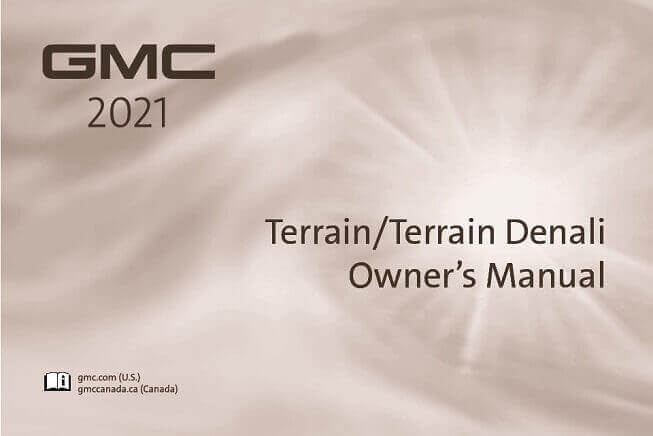 2021 Terrain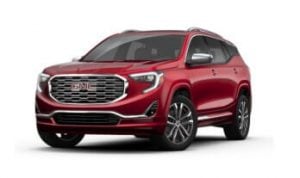 Almost exactly the same as the Chevrolet Equinox, the GMC Terrain is a crossover SUV first built in Canada and now built in Mexico.
Almost all of the sales are within North America and the surrounding countries as the car was designed with that market in mind.
It is classed as a crossover SUV because it lacks the off-road equipment usually associated with SUVs, leading to much lower purchase and running costs.
Instead of this equipment, the saved space is occupied by comfort and safety features which appeal to many more car buyers than the off-road capability did.
This has led to the Terrain and many other cars like it being massive sales successes in the last decade.
Regularly this automobile pushes over 100,000 sales per year - the Equinox version is pushing over 3 times that number.
The 2021 model of this car is an example of the second generation that was introduced in 2018.
Included in this new model are daytime-running LED headlights, a Wifi Hotspot, mobile device connectivity for Apple and Android devices as well as cameras surrounding the car to aid the driver.
To fully understand and appreciate these technological additions to the car it is highly recommended that you read the 2021 GMC Terrain owner's manual.
A PDF version released by the manufacturer is embedded on this page for you to read, download or print off.