2021 Hyundai Sonata Owner's Manual
---
You can view the 2021 Hyundai Sonata Owner's Manual further down the page underneath the image of the cover.
Clicking on the "view full screen" button will take you to a full screen version of the manual.
Manual Cover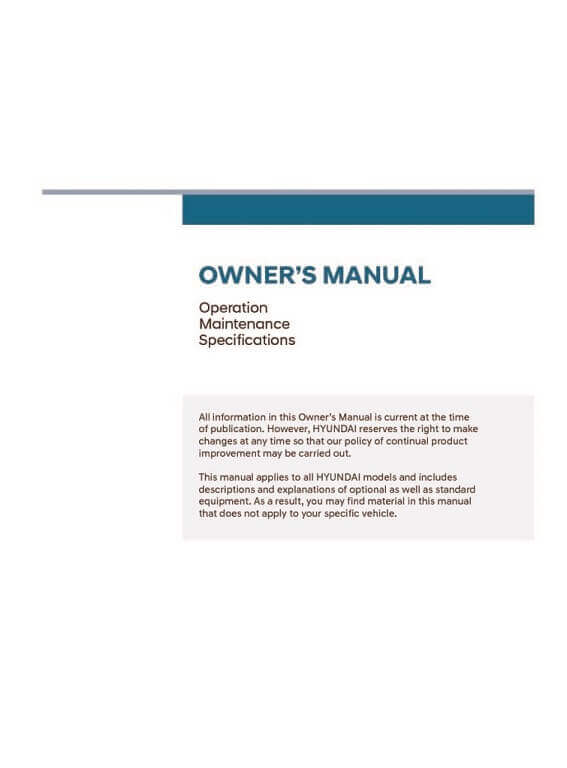 2021 Sonata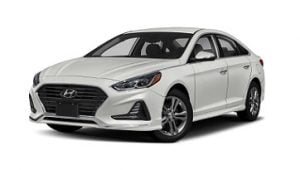 Occupying the large mid-size car market is the Hyundai Sonata which was first put on the market in 1985.
It replaced the Stellar model even though it was essentially a face-lifted version of it.
Now in its eighth generation, the 2021 Hyundai Sonata came onto sale in 2019 and introduced some amazing new technology to the line.
Most importantly for a lot of drivers is the mobile device connectivity for Apple and Android devices in the car.
The LCD instrument cluster and other infotainment screens built into the dashboard can be very useful but for those who don't understand them, they should seek the owner's manual.
Within the 2021 Hyundai Sonata manual on this page, you can learn about all of the advanced new systems that are included in the model.
Safety equipment (even the basic parts like seatbelts and airbags) can contain hidden elements and features that may be alien to even the most veteran drivers.
The latter part of this owner's manual covers maintenance and car - including oil type, volume and change period - along with tire pressures and other useful DIY information.