2021 Jeep Gladiator Owner's Manual
---
You can view the 2021 Jeep Gladiator Owner's Manual further down the page underneath the image of the cover.
Clicking on the "view full screen" button will take you to a full screen version of the manual.
Manual Cover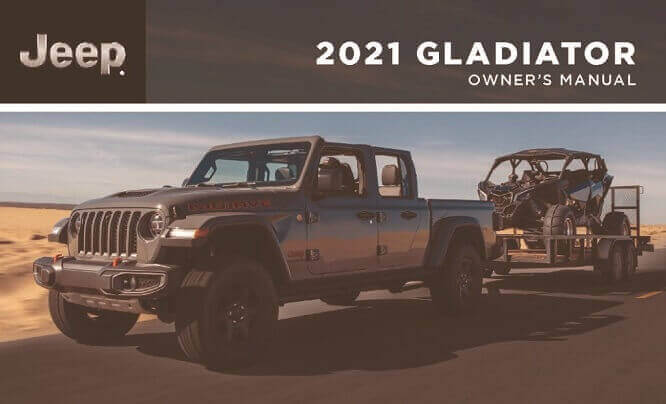 2021 Gladiator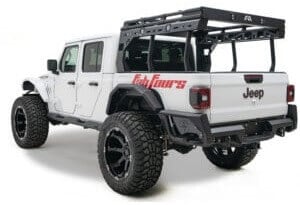 Jeep came back into the pickup truck world in 2019 with the Gladiator model, revived from the 1980s where it was last seen coming out of factories.
It's a hardcore off-road capable vehicle based on the already popular Wrangler platform.
All Gladiator's are full-time four-wheel drive, have 4-doors and either a 3.6-liter NA or 3-liter turbocharged V6 engine.
Special features for the car include the ability to fully remove any of the front or rear doors completely from the car and a windshield that can be lowered.
Buyers can choose to have a camera embedded into the grille that shows up on the touch-screen infotainment system on the dashboard.
To understand and fully use this modern technology added to the 2021 Jeep Gladiator it is highly recommended that you read the owner's manual.
To the left of this description is a PDF version of the official manual put out by Jeep for 2021, scroll through online or print off a copy for later.
DIY maintenance is possible by following the detailed guides towards the rear of the book including how to change the oil and inflate the tires.