2021 Mazda CX-5 Owner's Manual
---
You can view the 2021 Mazda CX-5 Owner's Manual further down the page underneath the image of the cover.
Clicking on the "view full screen" button will take you to a full screen version of the manual.
Manual Cover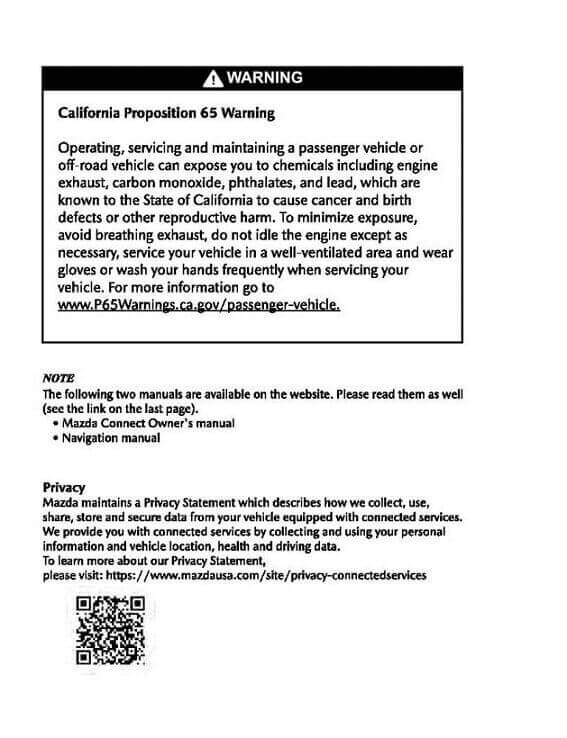 2021 CX-5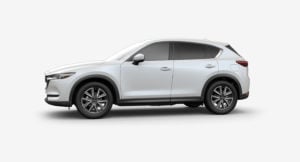 Production of the Mazda CX-5 began in 2012 and now the car is in its second generation.
It's a compact crossover SUV (like the RAV4) that lacks the off-road equipment usually associated with SUVs in order to remain lightweight and low-cost to run.
Sales have continued to grow globally for the model as more and more drivers learn of the benefits of this sort of car over more traditional layouts such as sedans and station wagons.
2021 models of the CX-5 have either a 2 or 2.5-liter gasoline or 2.2-liter turbodiesel mated to a 6-speed manual or 6-speed automatic transmission.
These versions also have an amazing Euro NCAP safety rating of 5 out of 5 stars with the car only falling slightly back on driver-assist tests.
Fully understanding the technology contained inside the car is possible using the free PDF version of the 2021 Mazda CX-5 owner's manual on this page.
You can flick through the document for free on your device or even print it off using your printer to keep a physical copy of it.
Using the table of contents at the start of the manual you can quickly diagnose the problem you have with your CX-5 and find the solution.
Then as you get further into this manual, you can learn about what the various warning lights mean in the instrument cluster as well as what type of brake fluid to use.
A common problem that owners of the CX-5 experience are how to operate the daytime-running lights with some people wanting to turn them off completely.