2021 Nissan Armada Owner's Manual
---
You can view the 2021 Nissan Armada owner's manual further down the page underneath the image of the cover.
Clicking on the "view full screen" button will take you to a full screen version of the manual.
Manual Cover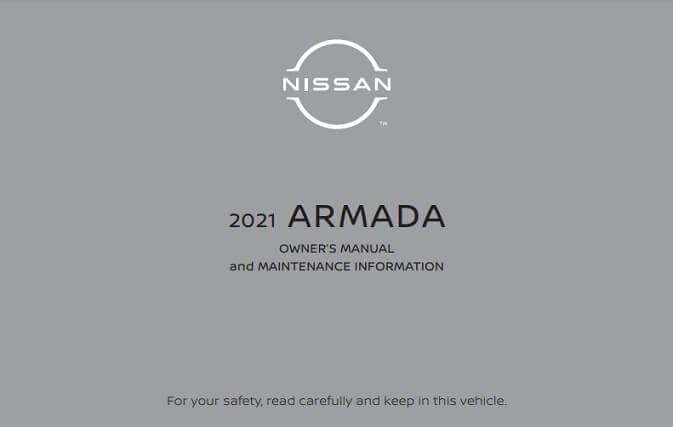 2021 Armada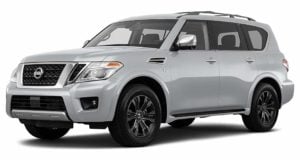 The Nissan Armada has always been classed as a full-size SUV since its introduction in 2003.
Originally the SUV was built in the USA but as of 2016, the assembling of the model has taken place in Japan due to the growing demand in Asia.
2016 was also the year when the second-generation Armada was released and the chassis for this version was taken from the Patrol.
A premium version of this car is also offered through Nissan's luxury wing as the Infiniti QX80.
Many technological advancements were included in the newer version including a 7-speed transmission to save on fuel costs.
In 2021 the model received a face-lift bringing a larger grille and new headlights with the interior being given a larger-screen infotainment console.
To better understand this 2021 inclusion of new technology the owner's manual has been rewritten for the year and you can find a copy of it on this page.
Connecting your Apple or Android device to the infotainment system can prove to be difficult so this is covered in a chapter of its own.
Open up the PDF Nissan Armada manual and flick through a few pages to find the clickable table of contents.
Download, view online or even print the PDF to keep a physical copy in the car itself.