2021 Porsche Boxster Owner's Manual
---
You can view the 2021 Porsche Boxster Owner's Manual further down the page underneath the image of the cover.
Clicking on the "view full screen" button will take you to a full screen version of the manual.
Manual Cover

Other Manuals For 2021 Boxster/Cayman
2021 Boxster/Cayman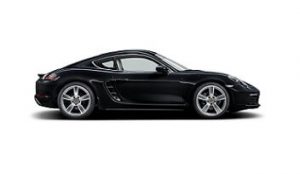 The Porsche Boxster line started in the mid-1990s as an entry-level model to the luxury sports car brand.
This 2021 model is an example of the fourth generation of design that came in during 2016.
It is a 2-seater 2-door roadster that gets its name from the fact that it is powered by a boxer engine, having its pistons laid flat.
On the global scene, it is only Porsche and Subaru who continue to offer these sorts of engines in their cars.
The benefit of a boxer engine is that because it is laid flat that the overall center-of-gravity of the car is much lower than usual.
Traditionally the Boxster has been powered by a flat-6 engine (one with 6-cylinders) but this 2021 is one of the first to have just 4 cylinders.
Porsche has done this to reduce the overall weight of the engine and increase the power of the 4-cylinders using a turbocharger instead.
They have however in 2021 begun offering a new trim that comes with a 4-liter flat-6 to recapture some of the lost fanbase.
That new GTS trim is offered in this 2021 Boxster as well as the 2021 Cayman coupe version of this Porsche.
Across the whole range for this model year, the German automaker has added heated front seats and dual-climate control as well.
Another improvement to the interior is the addition of an Apple CarPlay integration system for the Californian-made mobile devices.