Chevrolet Camaro Owner's Manual
---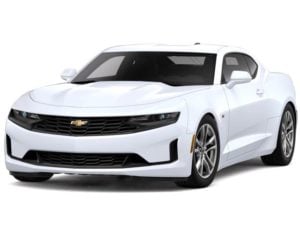 About The Camaro
Since the mid-1960s the Chevrolet Camaro has been redesigned and updated for changing consumer tastes.
If you're thinking about buying a new Camaro, it might be good to read through the newest owner's manual before you make your decision.
The car was released as a direct competitor to the Ford Mustang which also features pony and muscle versions.
Underneath, the platform for the Camaro is shared with the Pontiac Firebird which was also introduced at the same time, sharing many of the same parts.
Different versions of the car come under the classification "pony" or "muscle" depending on the layout and power plant sat under the hood.
Just after the turn of the Millennium the Camaro line was discontinued but was eventually revived in 2010 when the fifth generation was released.
Through the decades the basic layout of the car has stayed roughly the same and has been sold either as a coupe or a convertible.
Each evolution of the model has seen it gain additional technology and performance while competing against the Mustang which morphed into a completely different car across its lifespan.
With the revival of the Camaro in 2010, the designers went back to the original designs and resurrected the strong aggressive styling of the 1960s and 1970s versions.
Holden was drafted in by parent company General Motors to help with the new muscle car as they have a more recent history dealing with muscle cars for the Australian market.
The 2016 version that was upgraded from the revived model carries on the classic muscle car look and gives the choice to customers to add the supercharged V8 from the Corvette Z06.
When purchasing the 2016 onward version of the car you can choose from one of the following trims:
Berlinetta
IROC-Z
LS
LT
RS
SS
Z/28
Z28
ZL1
Sales have never recovered to the levels that the Chevrolet Camaro saw in the 1960s and 1970s though have remained strong in a new world of heavy competition overseas and a change in consumer demands.