2019 Chevrolet Camaro Owner's Manual
---
You can view the 2019 Chevrolet Camaro Owner's Manual further down the page underneath the image of the cover.
Clicking on the "view full screen" button will take you to a full screen version of the manual.
Manual Cover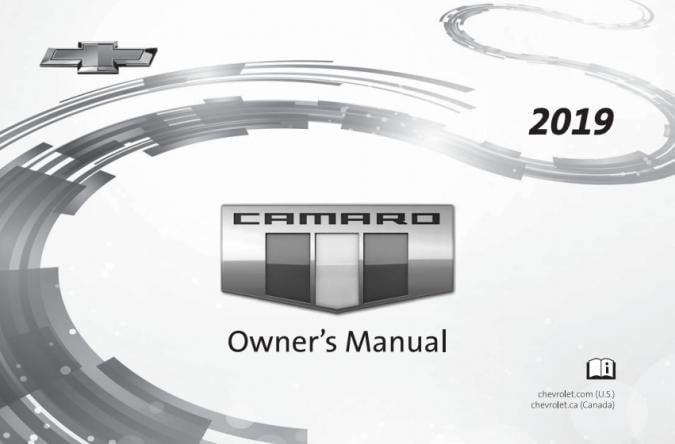 2019 Camaro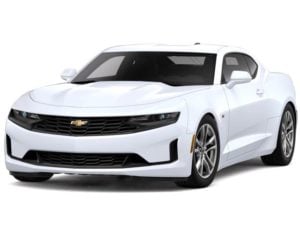 When the first Chevrolet Camaro was introduced to the market in the 1960s it was an exciting muscle car.
With spiraling oil costs in the 1970s, the American automobile manufacturer had to adapt the car and as we went into the 1980s it changed dramatically.
To keep up with consumer demands the car was reclassed as a pony car and weighed 500lbs less than the previous version - complete with smaller more efficient engines.
This tradition of the Camaro is a smaller car continued until 2002 when the car was discontinued due to reduced demand.
In 2010 the nameplate was brought back to life again as a muscle car with dimensions increased and styled on the original muscle versions from the 1960s.
New engines were added that were both powerful and efficient to appeal to those looking to satisfy the nostalgia that owning one of these models could bring them
2019 model are examples of the sixth-generation and is built on the same platform as the Cadillac ATS and is much lighter than the previous version.
Inside the modern 2019 Camaro is a lot of modern technology including connectivity for Apple and Android devices.
You can check out the official 2019 Chevrolet Camaro owner's manual on this page to find the rest of the technologies and driver-aids inside the car.
It's easy to browse through the chapters to find what you need to be answered, the document has sections covering everything from maintenance to safety equipment like airbags.