Honda Insight Owner's Manual
---
You can find 4 different owner's manuals for the Honda Insight on this page that are in the PDF format.
Yearly Insight Owner's Manuals
The years available stretch from 2019 through to 2022 and to view the manual you just click the name underneath.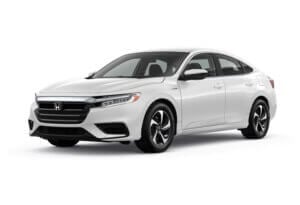 About The Insight
The Honda Insight was first introduced in 1999 as a pioneering hybrid-electric car that became the most fuel-efficient non-plug-in-hybrid on the market in the USA.
It beat the more popular Toyota Prius to market by 7 months but due to this one's 2-door design and lack of features eventually lost out.
These owner's manuals will help you understand how your automobile works, how to care for it, what parts are available for purchase if needed.
Original Insight models were small 2-door cars with an odd appearance, alienating buyers who didn't necessarily want to stand out on the road.
With the introduction of the second-generation model in 2010 after 4 years of no production, this Insight came back with a design that was almost entirely the same as the previous version of the Prius.
This was another bad move by the company and the Prius continued to sell in massive numbers becoming the world's best-selling electric car before that spot was taken over by a Tesla.
Fuel efficiency for the second generation was fantastic again, also the car's design was made to be much more practical for the average car buyer.
In 2019 Honda rereleased the Insight once again with a totally new design based on the tenth-generation Civic sedan model.
For 2019 buyers could choose from one of the following trims for their new model:
Inside the latest model is a wide range of modern technologies for both safety and comfort including a fully digital instrument cluster and infotainment system.