Jaguar I-Pace Owner's Manual
---
You can find 6 different owner's manuals for the Jaguar I-Pace on this page that are in the PDF format.
Yearly I-Pace Owner's Manuals
The years available stretch from 2018 through to 2023 and to view the manual you just click the name underneath.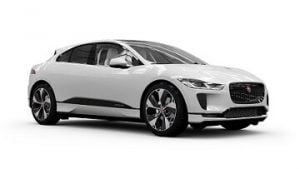 About The I-Pace
The Jaguar I-Pace marked a huge change for the British automaker as it was the first all-electric car it produced.
It was built on the D7 platform that Jaguar developed in-house for larger on-road vehicles like the XE and XF as well as several Land Rover lines.
The company describes it as the D7e to denote the fact that this is an electric-only platform and designed to carry batteries and electric motors.
On top of this chassis is an SUV body that results in the I-Pace being classed as a compact crossover SUV.
The rest of the Jaguar crossover SUV range uses a different platform, the F-Pace uses a non-electric version of the D7 and the E-Pace uses a completely different one altogether.
As it is a Jaguar and offered with premium features and a comfortable interior you would technically class the I-Pace as a compact luxury crossover SUV.
When the car was launched in 2018 it went on to win numerous awards around the world with the most prestigious being European Car of the Year.
When purchasing a model you will only find it offered with one drivetrain option – a dual-motor setup with a 90kWh battery.
Charging the battery is done by an 11kWh AC or 100kWh DC system that plugs directly into a mains outlet.
Inside the cab of the Jaguar I-Pace, you will find a simple dashboard that is clear of buttons and knobs due to the functionality being moved onto the infotainment system.
The instrument cluster that feeds the driver information is even fully-digital and works in tandem with the infotainment system.