Lincoln MKS Owner's Manual
---
You can find 8 different owner's manuals for the Lincoln MKS on this page that are in the PDF format.
Yearly MKS Owner's Manuals
The years available stretch from 2009 through to 2016 and to view the manual you just click the name underneath.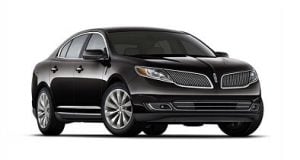 About The MKS
In 2008 production of the Lincoln MKS began to replace the Town Car and the Continental lines.
This model was introduced as the new full-size luxury car for the luxury wing of the Ford Motor Company.
All of the MKS models that were produced were 4-door with front-wheel-drive as the standard and an optional four-wheel-drive as an upgrade.
Underneath this car was the Ford Taurus platform offered with either a 3.5-liter or a 3.7-liter gasoline engine.
Mated to those engines was a 6-speed automatic transmission to transport power to the front or all four wheels.
When introduced the car was the flagship model of the company and came with many features not seen on other Lincolns.
It was the first Lincoln to have a radar-controlled autonomous driving system that aided the driver in safety and allowed for adaptive cruise control.
In 2013 the MKS received a facelift that brought the styling up to date with the rest of the company's range.
The technology inside the car also got updated with a new auto high beam system and blind-spot monitoring added to the car.
Production of the car ended in 2016 with the Continental taking over for sedan sales, a dying segment of the auto market.
Crossover SUVs sales were booming at this time and Lincoln decided to focus their efforts on models like the MKT which share the same platform as this MKS.