Mercedes Benz GL Owner's Manual
---
You can find 4 different owner's manuals for the Mercedes Benz GL on this page that are in the PDF format.
Yearly GL Owner's Manuals
The years available stretch from 2012 through to 2015 and to view the manual you just click the name underneath.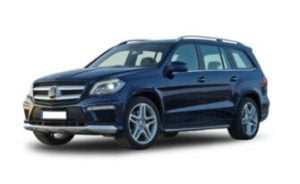 About The GL
Intended as the follow-on from the famous G-Class, the GL-Class is a 3 row full-size SUV built in Alabama.
Mercedes have compiled all of the information that drivers need in order to get started using their vehicle.
These owner's manuals are updated every year with any changes made by the manufacturer, so it's good to bookmark this page and come back once a year for new updates.
The original production of the car started in 2006 with 2 new generations of design being released in 2013 and 2020.
When the original GL was released back in the mid-2000's the idea was to take on the might Audi Q7 and replace the G-Class.
The problem was these cars launched at a time of a spike in the price of oil and then subsequently a global recession.
A second-generation model was then released in 2013 and designers worked hard to make the car more economical.
Fuel economy on the 2nd generation GL-Class was greatly improved using start-stop technology and more efficient engine designs.
With the release of the third generation, the teams at Mercedes Benz stepped up a gear and added a simple hybrid system to capture lost energy from braking.
Technology and comfort inside the car are at a high level as you would expect with any car from this German car manufacturer.
Sales have been pretty steady in the GL range and since the 2020 model year the car has branched off into the specialized GLC sub-model.