Mercedes Benz GLC Owner's Manual
---
You can find 11 different owner's manuals for the Mercedes Benz GLC on this page that are in the PDF format.
Yearly GLC Owner's Manuals
The years available stretch from 2016 through to 2023 and to view the manual you just click the name underneath.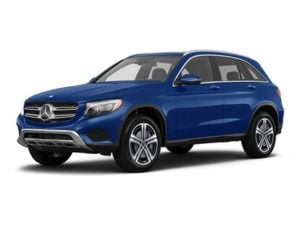 About The GLC
Released in 2015, the Mercedes Benz GLC is a 5-door compact luxury crossover SUV that replaces the GLK Class range.
This model is essentially the off-road version of the C Class available from Mercedes-Benz, represented by the "C" in the name.
The manufacturer has created an in-depth owner's manual that will help you take care of your car.
It includes information about how to properly assemble and disassemble it, how to maintain it, and what parts are included in the car when you buy one.
The Mercedes Benz GLC is well known for its safety features and we want all our customers to be safe on the road.
The German car is produced in the home country but due to high demand, the output needed to be increased by outsourcing to a Finnish car manufacturer.
Buyers can choose from a wide range of engines from the sensible 2-litre turbo hybrid engine all the way through to a petrol twin-turbo V8 AMG.
Transmission in this car is fixed at 9 speed with a Tiptronic manual changing of gears also possible behind the steering wheel.
The AMG model sports the same engine as an Aston Martin DB11 and Vantage with ample amounts of torque from the large number of valves feeding it.
As you can imagine the pricing for this car is on a higher scale as is tradition with Mercedes-Benz though the high quality is in their reputation.