Toyota Corolla Owner Manual's
---
Toyota Corolla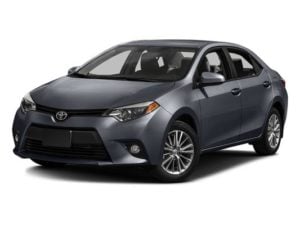 The production of the Toyota Corolla originally started way back in 1966 and during that time held the title of "best selling car worldwide" for many years.
The car outperformed the total sales of the Volkswagen Beetle in 1997 and reached a massive milestone of 4 million sales in 2016.
It was introduced the same year as the Mitsubishi Lancer and Honda Civic and competed directly in the market with these.
In some regions the car is known by other names, such as the Sprinter in Japan up until the year 2000 and then the Toyota Allex before switching the Corolla to become the Auris.
Production of the car has took place in many countries over the years, including the UK, Brazil, Canada, China and India.
The car started its life in the subcompact class with a tiny engine and cramped interior but as it evolved through the decades it entered the compact class and became a lot more roomy inside.
The original Corolla was a rear wheel drive car but switched to front wheel drive in recent years with special four wheel drive models also available.
The first generation model had the choice of one engine only, a 1.1 litre push-rod and was sold exclusively in Japanese Toyota dealerships as the Sprinter.
The second generation (1970) added a new range of larger engines for the customer to choose from with more power and better efficiency and reliability.
With the release of the third generation Corolla (1974) the size of the vehicle was increased with weight cut back by the use of plastic body parts and the safety of occupants improved.
1979 saw the release of the 4th generation a major redesign was given to the car and a new option of a van body style for commercial customers.
At the start of the 1980's the Corolla was turned into a front-wheel drive car to save weight due to the driveshaft having to carry the power to the rear axle.
Over the following decades the car increased in size and weight but managed to become a lot safer and reliable with new comfort features, resulting in climbing sales year-on-year worldwide.