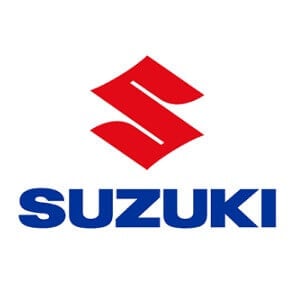 ---
Browse by Suzuki Model (9 in total)
About Suzuki
Its founder Michio Suzuki was a hands-on person who was born in a village full of farmers and silk growers.
Thanks to the founder's ingenious innovations on his weaving machines the company was now exporting them worldwide and struggling to keep up with demand.
Suzuki felt the need to diversify the companies offering and so decided to move into cars.
This movement into the automobile market started in 1935 and after 2 years the company had 2 prototype compact cars to unleash upon the world.
Unfortunately for the company, the onset of World War 2 forced them to change their focus away from this new venture to help with the war effort.
Once the Second World War finished Suzuki benefited from another boom in the silk industry when America approved the import of the textile from Japan.
This was until the early 1950s when the silk market collapsed, to counteract this Suzuki once again attempted to crack the vehicle market with a motorized bicycle engine.
By the mid-1950s the now called Suzuki Motor Company was selling over 6,000 vehicles a month and started the development of their first car, the Suzulight.
This new model was well ahead of the competition, it had rack-and-pinion steering and four-wheel independent suspension – features that wouldn't become commonplace for 30 years.