Suzuki Jimny Owner's Manual
---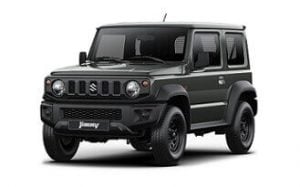 About The Jimny
The Suzuki Jimny can trace its roots way back to the year 1970 when it first entered production.
Whether you're a new owner or an old pro at driving these things, these owner's manuals will be of great use!
It was designed as a Kei Class offroad capable mini-SUV, being small in size and eligible for tax breaks in its home country of Japan.
For the first 10 years on sale, it started as a very basic jeep with little in the way of comfort, prioritizing offroad capability instead.
Its design team took a HopeStar ON360 and removed the Mitsubishi engine to replace it with one built in-house.
The Jimny was the company's first commercial success in the automobile world after taking the basic donor car and improving it vastly.
During the 1980s the Jimny saw a huge overhaul in its design, making it much more attractive to domestic buyers.
Thanks to the company's range of torque heavy engines that were both lightweight and reliable the car attracted many fans.
For the 1986 model year, this second-generation Suzuki Jimny was introduced into the North American market and helped push sales to new highs.
In 1998 the car entered into its third generation and once again saw improvements that helped it appeal to a wider market of offroad enthusiasts.
As many automobile manufacturers were switching to the crossover SUV market Suzuki kept the Jimny as an offroad capable model.
Instead, Suzuki introduced the Ignis model to take on the crossover market in the year 2000.
The most recent evolution of the Jimny took place in 2018 when Suzuki updated it with many new features while retaining its ladder-on-frame chassis for strength.
It continues to act as a tiny offroad-capable car that is cheap to run with a modern infotainment system and a basic yet comfy interior.