Toyota Venza (incl. Hybrid) Owner's Manual
---
You can find 3 different owner's manuals for the Toyota Venza (incl. Hybrid) on this page that are in the PDF format.
Yearly Venza Owner's Manuals
The years available stretch from 2021 through to 2023 and to view the manual you just click the name underneath.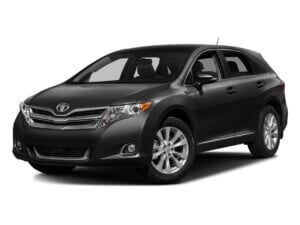 About The Venza
Back in 2008, the Toyota Venza nameplate was first used on a mid-size crossover SUV based on the Camry chassis.
It was built in the USA and sold primarily in that region and acted sort of like a budget version of the Lexus RX (also built by this manufacturer using the same platform).
This model was eventually phased out in 2015 as the Japanese manufacturer found that although this type of car was popular at the time this particular model wasn't.
If you are looking for more in-depth information about your Toyota Venza Hybrid then refer to the owner's manuals featured on this page.
In 2020 the Venza name was brought back but as a rebadged version of the Harrier that is being built and sold in Japan.
Underneath, the new model is only available as a hybrid and shares a platform with the RAV4 and Highlander.
2021 marks the first model year for the new Toyota Venza Hybrid after being delayed a year due to COVID-19.
All models are powered by a 2.5-liter gasoline engine mated to a CVT that takes advantage of electric motors in the front and rear.
When ordering the car new you can choose from 3 levels of trim, LE, Limited or XLE with varying features in and outside the car.
This newer Venza is considerably lighter than the last one even with batteries and hybrid equipment on-board.