2010 Volkswagen Golf Owner's Manual
---
You can view the 2010 Volkswagen Golf Owner's Manual further down the page underneath the image of the cover.
Clicking on the "view full screen" button will take you to a full screen version of the manual.
Manual Cover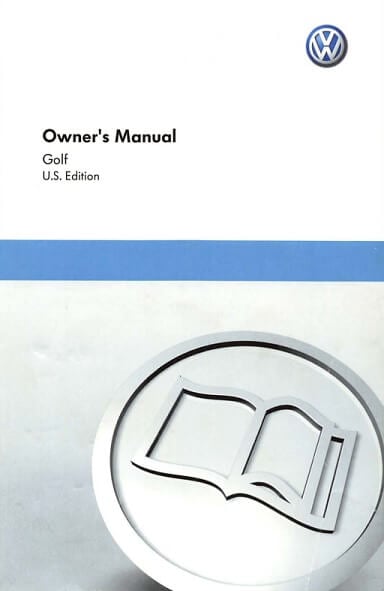 Other Manuals For 2010 Golf
2010 Golf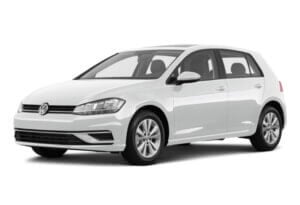 2010 marked the first model year for the Volkswagen Golf MK6 in the USA.
It had already been on sale in Europe and several other markets but had taken some time to make its way across the pond.
The compact car saw a revamp of its visuals but underneath was relatively the same car as the 2010 model in North America.
It was still built on the same A5 platform shared with many other VW brand cars such as the Audi TT and the SEAT Toledo.
Volkswagen did implement a bunch of the criticisms about the previous version of the Golf voiced by American buyers.
Their main concerns were with the cheap quality of the interior in comparison to the Golf MK3 and MK4.
Peering inside the new 2010 version of the car you can see that both the dashboard and the fabrics used in the seating have been improved.
It was because of this that the 2010 model won many awards from driving publications such as:
Continental Irish Car of the Year (Best Family Car)
Car of the Year (the GTI version) from Automobile Magazine
Canadian Car of the Year
Best Small Family Car from What Car?
South African Car of the Year
Company Car of the Year from Fleet Cars
World Green Car (the BlueMotion version)
A performance version of the Golf was announced during this year as well but American buyers will have to wait until 2012 to get their hands on one.