2017 Nissan Altima Sedan Owner's Manual
---
You can view the 2017 Nissan Altima Sedan owner's manual further down the page underneath the image of the cover.
Clicking on the "view full screen" button will take you to a full screen version of the manual.
Manual Cover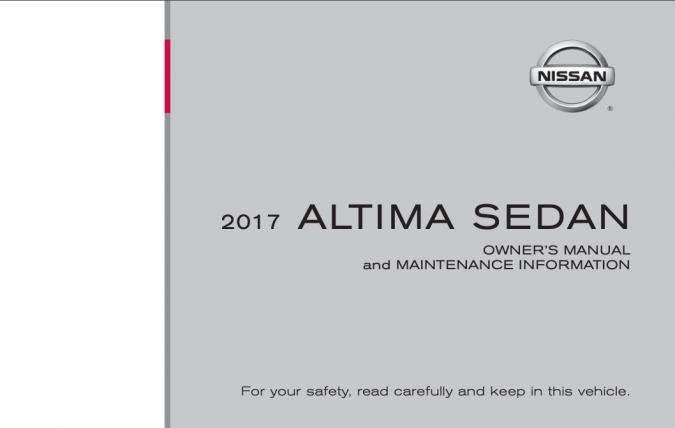 2017 Altima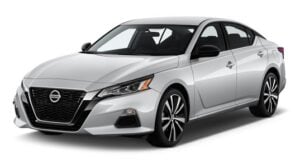 Since the early 1990's the Nissan Altima has been the auto-manufacturer's flagship mid-size car.
It was brought in a replacement for the Bluebird line and slots between the Sentra and Maxima lines by the same company.
Originally the first four generations of the Altima were aimed at the American market until in its 5th generation plants were opened across the world to sell it in all regions.
This 2017 model of the car is an example of that fifth generation and is also known as the Nissan Teana in some territories around the world.
For this generation customers were only given one option of transmission, a CVT that essentially does away with traditional gearing.
Engine choices were vast though with displacement starting at 1.6l and going all the way up to a 3.5 litre V6 which would be popular in the American and Canadian regions.
All models of the 2017 Nissan Altima are front wheel drive and the hybrid option introduced in the previous generation was dropped for this one.
The owner's manual for this car that you see on this page has a large introduction of legal information followed by a clickable contents page to take you where you need to go.
After the contents a popular section covering the warning lights and their meaning are hidden away in the chapter called "Instruments and Controls".