2017 Toyota RAV4 Owner's Manual
---
You can view the 2017 Toyota RAV4 owner's manual further down the page underneath the image of the cover.
Clicking on the "view full screen" button will take you to a full screen version of the manual.
Manual Cover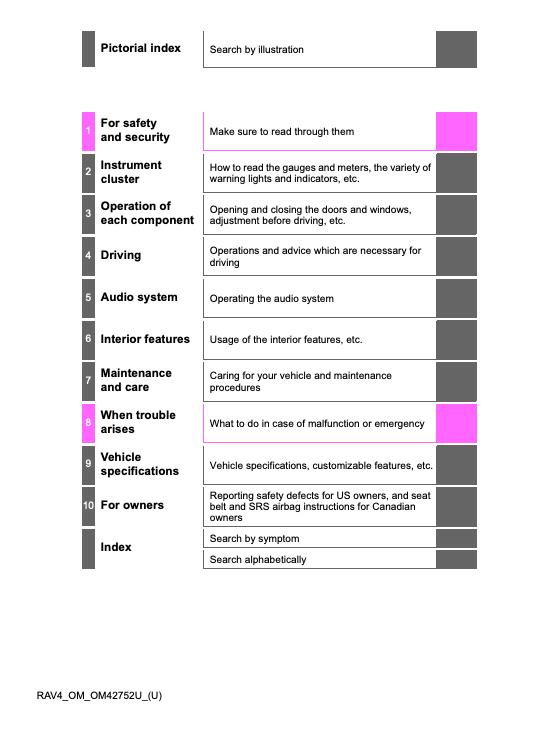 2017 RAV4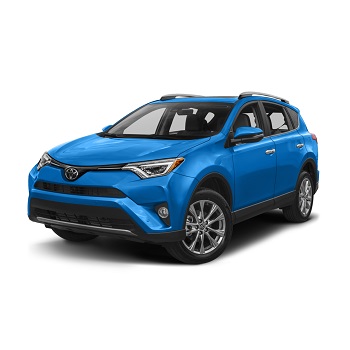 The crossover SUV boom that has taken grip over the last 2 decades originally started with the Toyota RAV4.
It was the first model that came to market that looked like an SUV but cast aside the heavy off-road equipment underneath.
Customers went wild for this new type of car that had impressive space inside for cargo, passengers and technology.
Quickly many other automakers jumped on the bandwagon and now almost every major manufacturer has at least one crossover offering.
The RAV4 started life in the mid-1990s as a very utilitarian car with basic styling and features but as you can see with the 2017 version: that changed.
This 2017 model is the last before the move to the fifth generation in 2018 and can come as a hybrid fuel with electric regenerative braking.
This model of RAV4 lends its platform to the Lexus NX which includes many more features as standard included a luxury exterior and seating.
2018 RAV4s also benefit from a face-lift that occurred in 2015 that added LED headlights to the front of the car and inside a color touchscreen infotainment system was added to the dashboard.
You can learn all about the infotainment system using the official manual that is included on this page.
The 2017 Toyota RAV4 owner's manual to the left can also be downloaded by clicking to go to full-screen and even printed out too.
Within the first few pages, you will find a clickable contents page that takes you straight to the chapter you need to answer your question.