2018 Ford EcoSport Owner's Manual
---
You can view the 2018 Ford EcoSport Owner's Manual further down the page underneath the image of the cover.
Clicking on the "view full screen" button will take you to a full screen version of the manual.
Manual Cover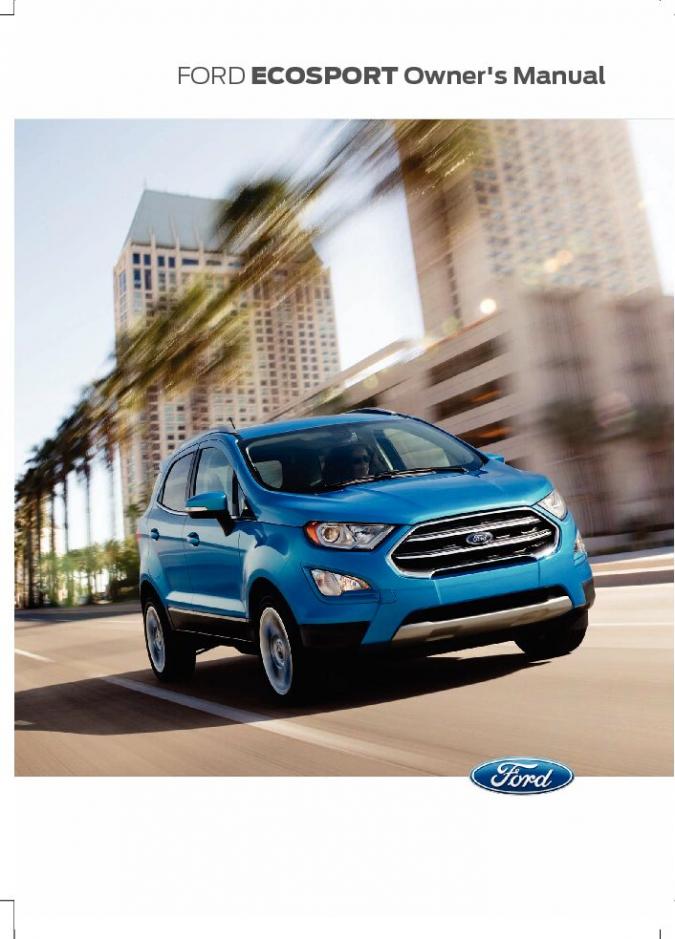 2018 EcoSport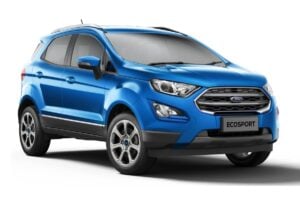 The Ford EcoSport started out as a car built for Brazil only in 2003.
Over the years since Ford has introduced it to more markets, starting with other emerging markets before finally releasing it into the Western world in 2014~.
It has proven to be a success in both Europe and North America where the subcompact crossover SUV was complemented with additional features.
To help it sell in these more lucrative markets Ford added an infotainment system as well as additional safety and comfort features.
Underneath the EcoSport is the Fiesta platform, slightly modified to handle a larger SUV-like body.
For the 2018 model year that this page is focused on the model did receive a facelift that added an optional 8-inch infotainment system to the car.
This infotainment system supports both Apple CarPlay and Android Auto to add apps and other modern software inside the cab.
Outside of the newly facelifted EcoSport is a revised front-end and redesigned rear bumper and sales began in the USA this year.
You can learn about all of the amazing new features with this facelift in the owner's manual, a copy of the 2018 PDF is included on this page.
Inside the manual, you can find guides on how to operate the car safely while maintaining it to retain as much value as possible.