2021 Ford EcoSport Owner's Manual
---
You can view the 2021 Ford EcoSport Owner's Manual further down the page underneath the image of the cover.
Clicking on the "view full screen" button will take you to a full screen version of the manual.
Manual Cover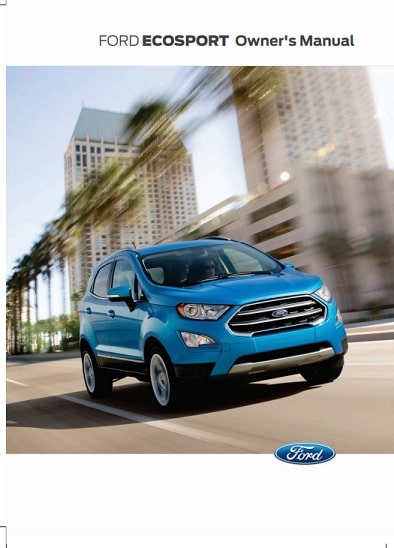 2021 EcoSport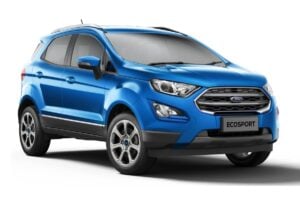 The Ford EcoSport began as a Brazillian-focused budget compact crossover SUV based on the Fiesta platform.
Then over the years, the model was introduced to many other markets, starting with India and eventually North America in 2018.
When it was pushed into the USA the car was given a substantial face-lift with optional extras added to ensure that it would appeal to the largest automobile market on the planet.
Now buyers of the EcoSport could optionally add a touchscreen infotainment system, a feature that is pretty much standard on every 2021 model year car sold.
Not only that but a range of new engines that help the car appeal to American buyers were also added.
An official 2021 Ford EcoSport owner's manual was made available in PDF format and due to environmental concerns not included with the car.
A copy of that document is included on this page to view, download or even print off.
This manual contains everything you would want to know about the car from safety equipment through to maintenance and servicing.