2018 Ford Ka+ Owner's Manual
---
You can view the 2018 Ford Ka+ Owner's Manual further down the page underneath the image of the cover.
Clicking on the "view full screen" button will take you to a full screen version of the manual.
Manual Cover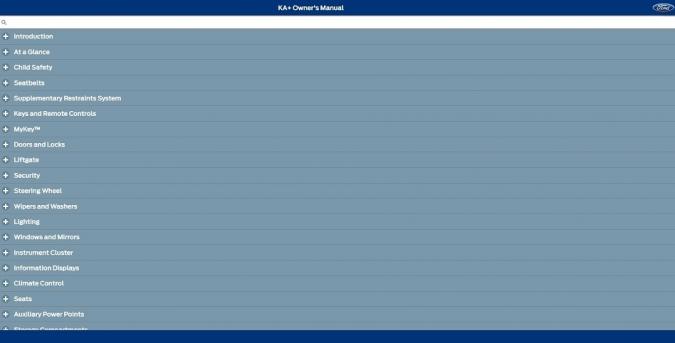 External Manual
Leave This Site & View External Manual »
2018 Ka (incl. Ka+)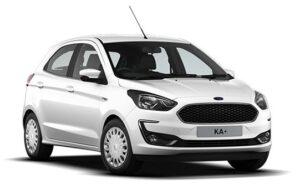 This 2018 Ford Ka+ is one of the first to use the new "plus" classification in its name that was brought in just 2 years ago.
It is to represent the fact that the car has moved from the A-segment into the B-segment of the market after growing slightly in size.
This change also reflects the included features in the car which are now more plentiful, with improved safety and comfort.
It has also recently changed its platform and is built on the popular Fiesta supermini chassis, sharing many of the smaller displacement engines.
The 2018 Ford Ka+ can be fitted with a tiny 998cc engine all of the way through to a torquey 1.5-liter turbodiesel.
Buyers also have the option of a 5-speed manual or 6-speed automatic transmission in their 2018 model too.
Inside of the car is a surprising amount of technology to keep the occupants entertained as well as enjoy a safe ride.
For a full rundown of the included technology in this 2018 Ford Ka+, you can flick through the owner's manual for that year.
A copy of that manual in PDF format is included on this page, you can view it easily, download it to your device or even print it out for a physical copy.