2018 GMC Sierra Owner's Manual
---
You can view the 2018 GMC Sierra Owner's Manual further down the page underneath the image of the cover.
Clicking on the "view full screen" button will take you to a full screen version of the manual.
Manual Cover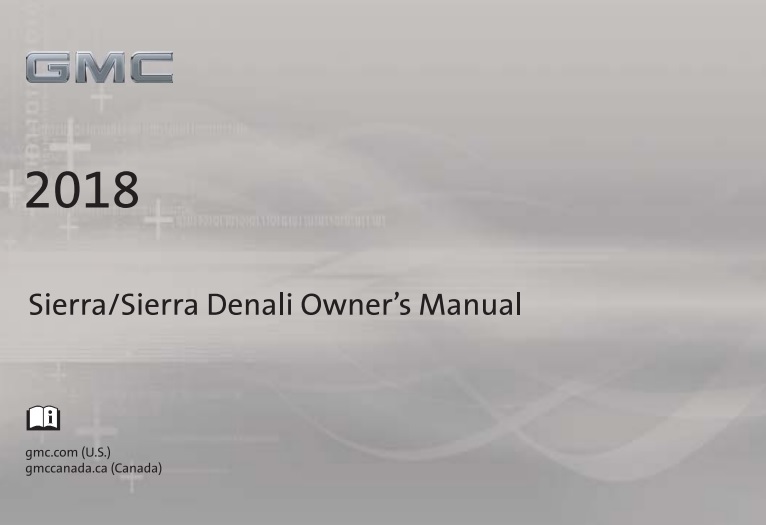 2018 Sierra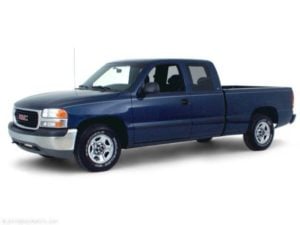 The 2018 GMC Sierra is, simply put, one of the best full-size pickup trucks on the market. It matches style, performance and practicality under one roof, to create one of the most complete cars the company has ever produced. Performance is excellent, with top models coming equipped with a V8. And the interior is one of the comfiest, and most practical of any full-sized pickup. The only downsides of the 2018 Sierra are the poor interior build quality and the below-average ride on some surfaces. Other than this, it can keep up with its rivals, like the Ford F-150 and Ram 1500, with ease.
The 2018 model makes a number of improvements to the 2017 GMC Sierra. For instance, hybrid options to boost fuel efficiency are now available and the base trim now comes with a 7-inch touchscreen infotainment centre. Beyond this, the 2018 Sierra stays the same as its predecessors.
Under the hood, base models come equipped with a 4.3-litre V6 which produces 285 horsepower. This engine is more than enough to handle everyday tasks, such as joining the motorway. It also feels refined and makes a pretty good sound. But, if you want something a little more exciting, the company does offer a 6.2 litre V8 which produces 420 horsepower. This gives the Sierra some serious acceleration and makes every journey extremely fun. This engine also enhances the towing capacity of the pickup truck, which is an added bonus.
As for the overall ride, the 2018 GMC Sierra doesn't impress, but pickups rarely do. The ride can be uncomfortable at times, especially over uneven surfaces. And the truck simply hates being thrown into corners. But, motorway driving is excellent and the ride isn't any worse than other pickups on the road.